Power Generation Industry
Power Generation Industry Challenges
Power plants are industrial facilities which generate electricity from primary energy sources such as natural gas, nuclear fission, water, solar, or wind energy. Most power plants employ generators to convert mechanical energy into electrical energy. Solar power plants, which generate electricity using photovoltaic cells rather than a turbine, are an exception.

Power plants are designed to produce electricity as efficiently as possible. Regardless of the type, all power plants face shared challenges. Some of the most common pain points include corrosion and pipe leakage, which is a major safety hazard (superheated steam), and a significant source of lost efficiency. Emissions are also a major issue with stringent environmental regulatory agency regulations around carbon, sulfur, and other toxic emissions. These emissions result from leaky valves, pipes, seals, and other metallic and elastic components.

As power plants are focused on efficiency, downtime – whether planned or unplanned – can have a significant impact on operations. When valves or pumps leak or fail, systems may go into shut-down, leading to lost energy production.
Even during scheduled maintenance, availability of replacement parts can be impacted by several factors including those outside of company control (including supply chain issues). In process industries that work 24 hours a day, seven days a week, and where downtime can cost up to $100,000 per hour or more, shutdowns must be treated like well-planned pit stops, where materials and labor are in place and surprises are limited.
HIGH-PERFORMANCE POLYMER PRODUCTS FOR POWER GENERATION APPLICATIONS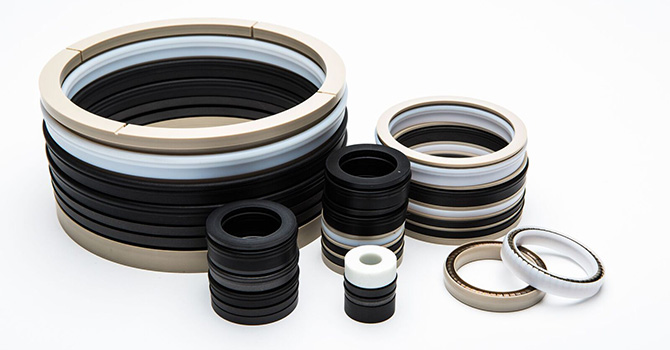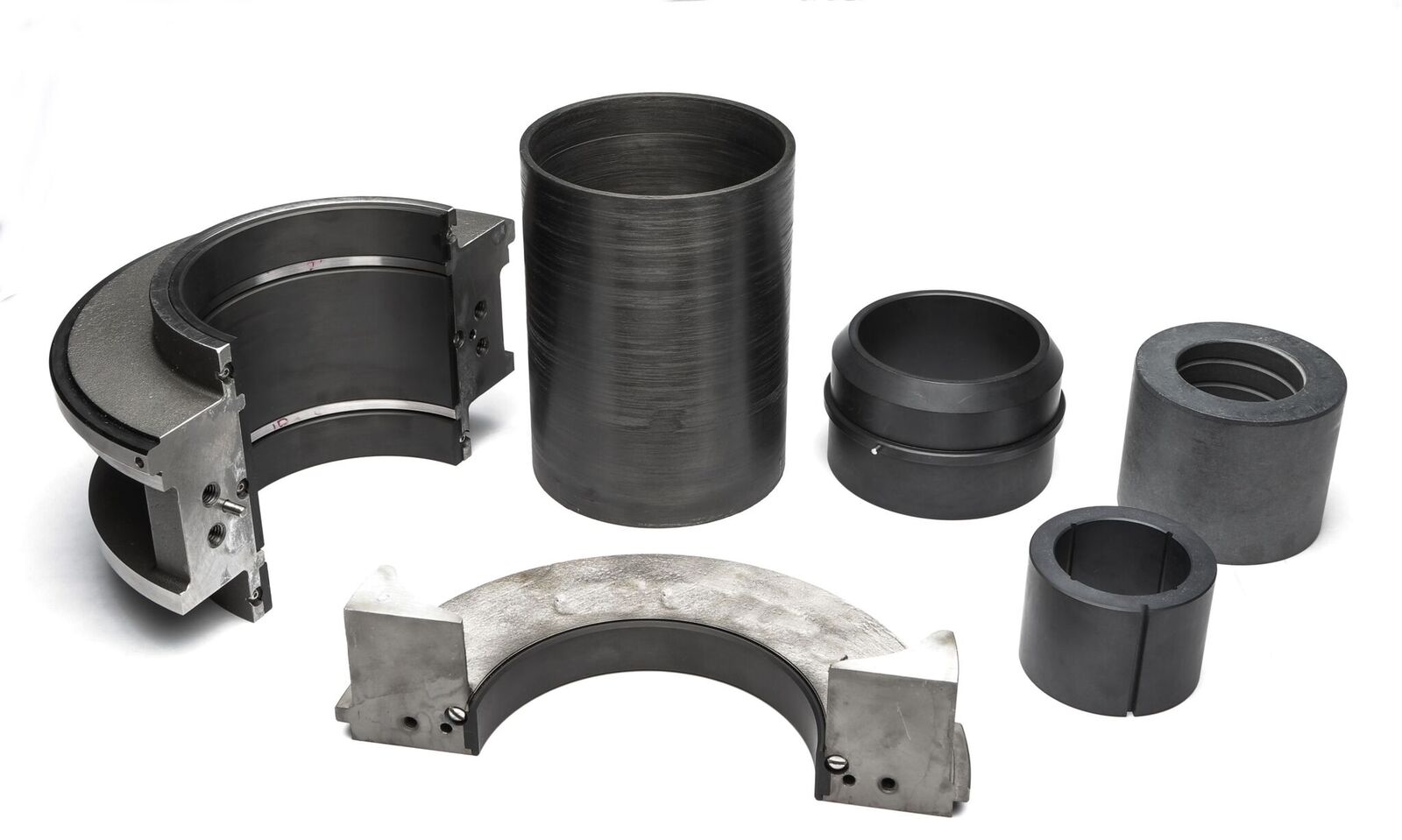 Global concerns are driving an increase in demand for efficient, emission-free power generation, and renewable energy is becoming increasingly crucial. As a result, energy systems are already experiencing a fast transformation – and adjusting to the large proportions of renewables that will be required for future energy systems.
As more countries shift toward low-carbon alternatives and take part in the energy transition, the dynamics of how and where power plants operate are constantly evolving. The introduction of more sustainable kinds of energy has resulted in a rise in the development and construction of specific power plants.
Within the market, some typical applications include biogas and landfill operations; steam and gas production; coal-, oil- or gas-fired boiler systems; reciprocating engines, heat pumps, and generators; solar cells; wind turbines; transmission and distribution systems; photovoltaic (PV) panels and converters; dams, hydroelectric and water management systems; microchip systems; transformers; switchgear; fuel cells and energy storage; and much more.
Here is a sample of the many products manufactured using high-performance polymer products for the power generation industry:
Stem seals, seal stacks, and seats for valves of many types, including gate, globe, check, ball, plug, diaphragm, high-performance butterfly, and triple offset valves

Bearings and seals for pumps, including centrifugal, multi-stage, vertical, and submersible designs

Turbine bearings and seals
Trusted High-Performance Polymers for Power Generation Applications
The power generation industry has strict requirements and challenging specifications all driven to ensure optimal efficiency, maximum energy reclamation, and minimal negative environmental impact. Companies need to ensure the flexibility, efficiency, reliability, and availability of their power generation assets throughout the equipment lifecycle.
To address the complexities of the market and the varied power plant varieties, polymer product manufacturers must deliver the best quality materials and compounds, often focused on plastics, thermoplastics, composites, graphites, elastomers, and packing materials.


Some of the materials in CDI's material portfolio with the right characteristics and properties for power generation applications include:
PTFE (Polytetrafluoroethylene)
PEEK (Polyetheretherketone)
PFA (Perfluoro alkoxy)
dures® family (150, 200, 250, A451, XPC2)
EPDM (Ethylene propylene diene terpolymer)
Commonly Used Manufacturing Processes for Power Generation Applications
With the highly critical nature of components and products for power generation applications, manufacturing of those products must meet the highest level of safety, quality, and reliability. With vertically integrated manufacturing, CDI provides far more than mere part production. With over 30 polymer manufacturing processes, our team of skilled machinists, operators and technicians use cutting-edge processes and technology to manufacture the highest quality seals, wear products, and functional components.
Backed by extensive research, testing, and manufacturing capabilities, our design and development team often work together with our customers to design performance polymer products which meet the unique application specs and environmental conditions. In the power generation market, some of the most used manufacturing processes include machining, extrusion, and injection molding.
Certifications and Qualifications for the Power Generation Industry
CDI is initiating the certification process with the goal of achieving ASME and ANSI FCI certification. ASME's Conformity Assessment program is the leading, universally recognized, independent Quality Assurance (QA) program that certifies that manufacturing, power generation, stamped products, and parts fulfill the requirements of relevant ASME codes and standards. The ANSI/FCI Standard 70-2, from the American National Standards Institute and the Fluid Controls Institute, defines leakage classifications specifically for control valves.
In addition to our efforts toward these certifications, CDI is certified to numerous global standards including API Q1, ISO 9001, ISO 14001, ISO 45001, Bizsafe Star, and AS 9100.