Our dures® brand of proprietary thermoplastic polymer composite materials has proven successful in improved pump reliability, increased efficiency, reduced maintenance costs, increased mean time between failures, and reduced equipment downtime.
dures® materials were developed specifically for use as bushings, bearings, shaft sleeves, and wear rings in pumps handling a wide range of liquids including those that contain solid particulate often abrasive matter. The unique properties of dures® materials enable component designs with tighter clearances – improving reliability, enhancing efficiency, and savings in life cycle costs. Additionally, the proprietary formulation of our dures® products substantially reduces contact damage and surface galling during touch-off events in the pump system.
With thousands of successful applications, major OEMs are experiencing long-term benefits from the dures® advantage:
Outstanding performance
Durable wear characteristics
Excellent abrasive resistance
Dry run capability
Superior vibration dampening with negligible hydrolysis or part deformation
Excellent dimensional stability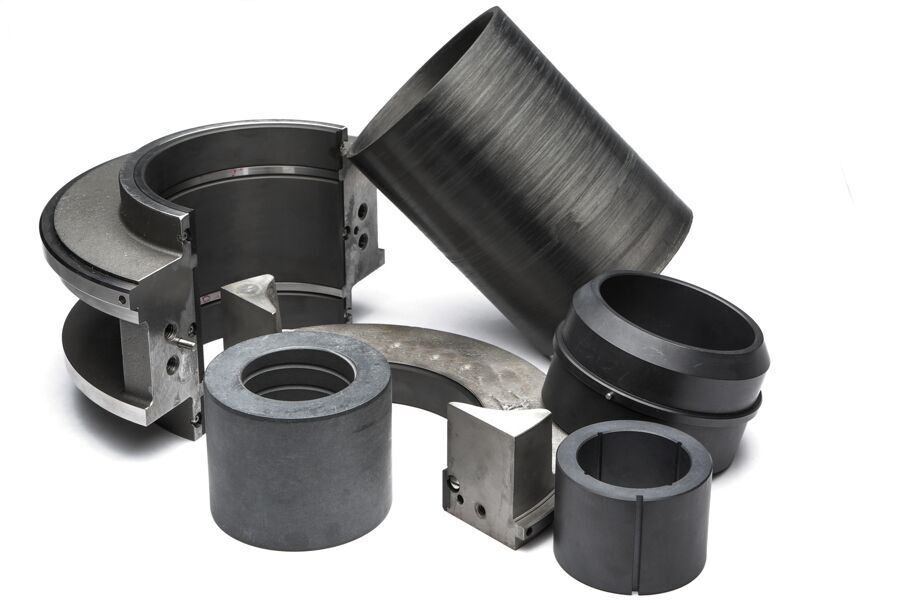 CDI-supplied pump components can improve reliability, efficiency, and pump performance. Contact us to learn more about:
dures® 150
dures® 200*
dures® 250
dures® A451*
dures® XPC-2*
* Multiple material formulations within the dures® family are approved for API 610 centrifugal pumps.