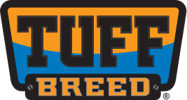 In challenging environments where corrosive and abrasive fluids are ever-present, you need the best quality and performance from your well service packing products. Tuff Breed® well service packing is backed by over 35 years of engineering and successful application in the field. Whatever abrasive, high-pressure, high-volume operation you have planned for your wellbore, we have you covered.
Tuff Breed® well service packing products are available in a variety of materials to meet your specific requirements from abrasion resistance and long life to chemical resistance against various corrosive oilfield fluids. Tuff Breed products are trusted in a broad range of downhole pressure pumping, cementing, and acidizing applications for well completion and stimulation.
Full-spectrum of products for pressure pumping applications
With increasingly demanding conditions encountered when extracting hydrocarbons from shale and other formations, our products evolved to meet the increased pressures and proppant loads common today. High-performance polymer pressure rings lead the market in performance by decreasing wear on metal components. The result is a more efficient operation and a lower total cost of operating the pump.
The new WSP Extreme® Series features the next generation of packing utilizing fiber-reinforced elastomers to provide best-in-class packing life, as well as superior safety and environmental performance. The WSP Extreme Series includes four different pressure ring options: Bronze, Silver, Gold, and Platinum - to provide the end-user with the optimal product for their production application.
When pressure rings are combined with our innovative SandDog® header ring which has proven to be superior in proppant exclusion, field data show a +30% increase in packing life while reducing wear and scarring of the plunger.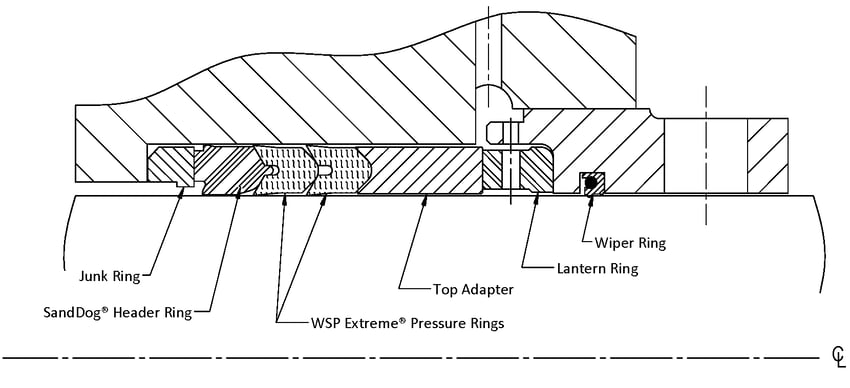 Expertise & Reliability - Engineered Solutions
Our application engineers, material scientists, and pressure pumping experts bring the most advanced materials, sealing and anti-extrusion technologies, and diverse manufacturing process knowledge to you - in the office and the field. We understand your objectives and can help you quickly implement the best solutions. Our objective is zero product-related downtime in the most extreme pressure-pumping applications worldwide.
Training - Sustained Support
We offer on-site, hands-on training for our Tuff Breed® products, and can conduct the training at your facility or ours. Throughout the United States, our team of installation specialists is available to educate your field personnel on the proper installation and replacement of Tuff Breed® well service packing.
With our staff's direct supervision and guidance, we offer a training program that provides personnel the techniques to extend the life of your well service packing and provide you the best cost-performance value.