We manufacture a variety of both our own P-Seals designs and proprietary customer designs. The standard P-Seal is a one-piece molded seal utilizing a molded-in anti-extrusion device. This design enhances assembly by eliminating the loose anti-extrusion devices used in other designs.
The P-Seal is a single-unit seal design that commonly incorporates built-in garter spring elements as anti-extrusion mechanisms. The inner diameter is the primary sealing surface and employs injection-molded plastic packing within the external groove to activate the seal. Integrating anti-extrusion spring components into the design eliminates the need for separate anti-extrusion devices, thereby decreasing the likelihood of disruptions in application performance due to loose parts.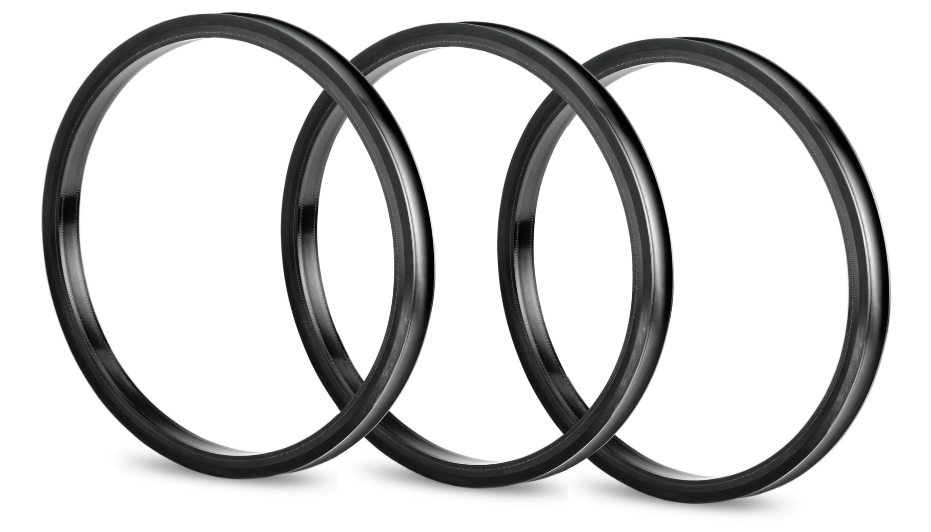 Design
Features
Bidirectional sealing capabilities
Extremes of pressure and temperature
Designed to seal large tolerances found in standard oilfield casing
Material selection available for a wide range of wellhead applications
Available in standard and custom sizes
Benefits
Ability to seal large extrusion gaps
Ease of installation due to singular component
Adjustable sealability achieved by the use of plastic packing or grease
Standard Rod Configuration
Engineering and Design

The conventional P-Seal features a single-piece molded construction incorporating built-in garter springs as anti-extrusion mechanisms. This design streamlines the assembly process by removing the need for separate anti-extrusion devices commonly found in alternative methods. It is available in standard sizes ranging from 4-1/2" to 9-5/8".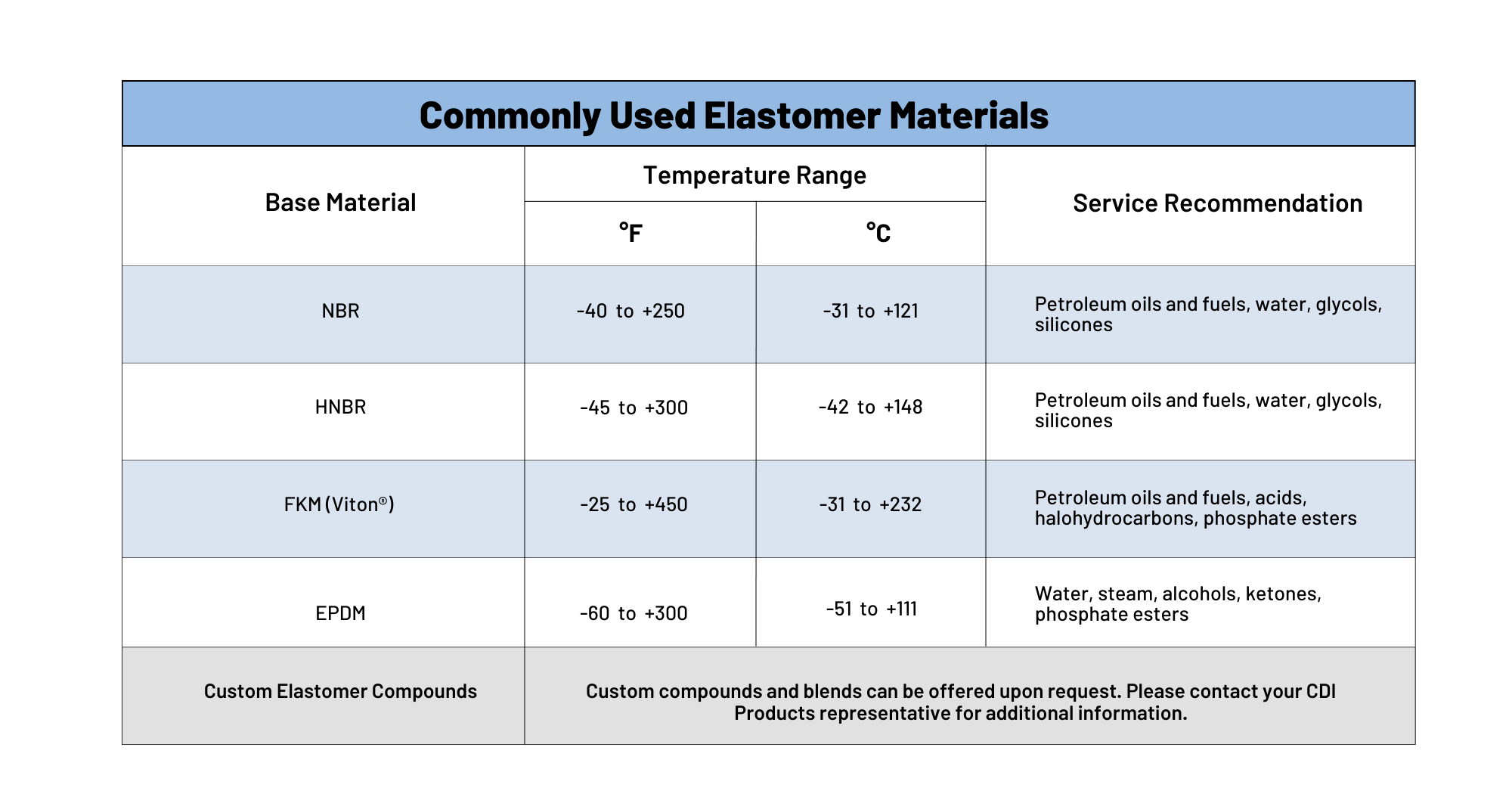 Enhanced Rod Configuration
Engineering and Design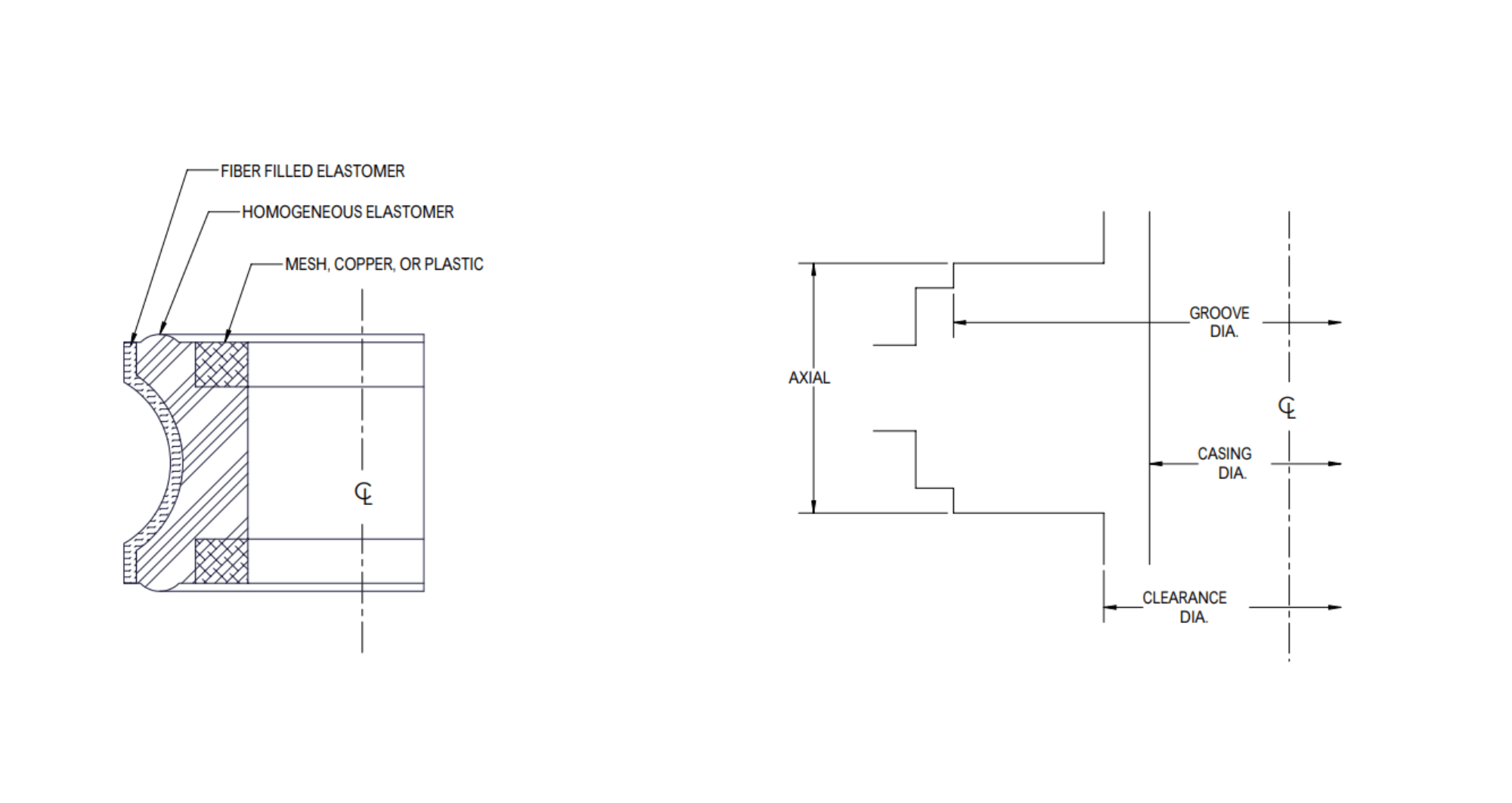 The Enhanced P-Seal style features a three-component design with a wire mesh or plastic anti-extrusion mechanism and a resilient elastomer body that resists buckling. In certain applications, fabric-reinforced rubber may be utilized. This decreases the likelihood of the seal buckling or breaking during the injection of plastic packing around its perimeter.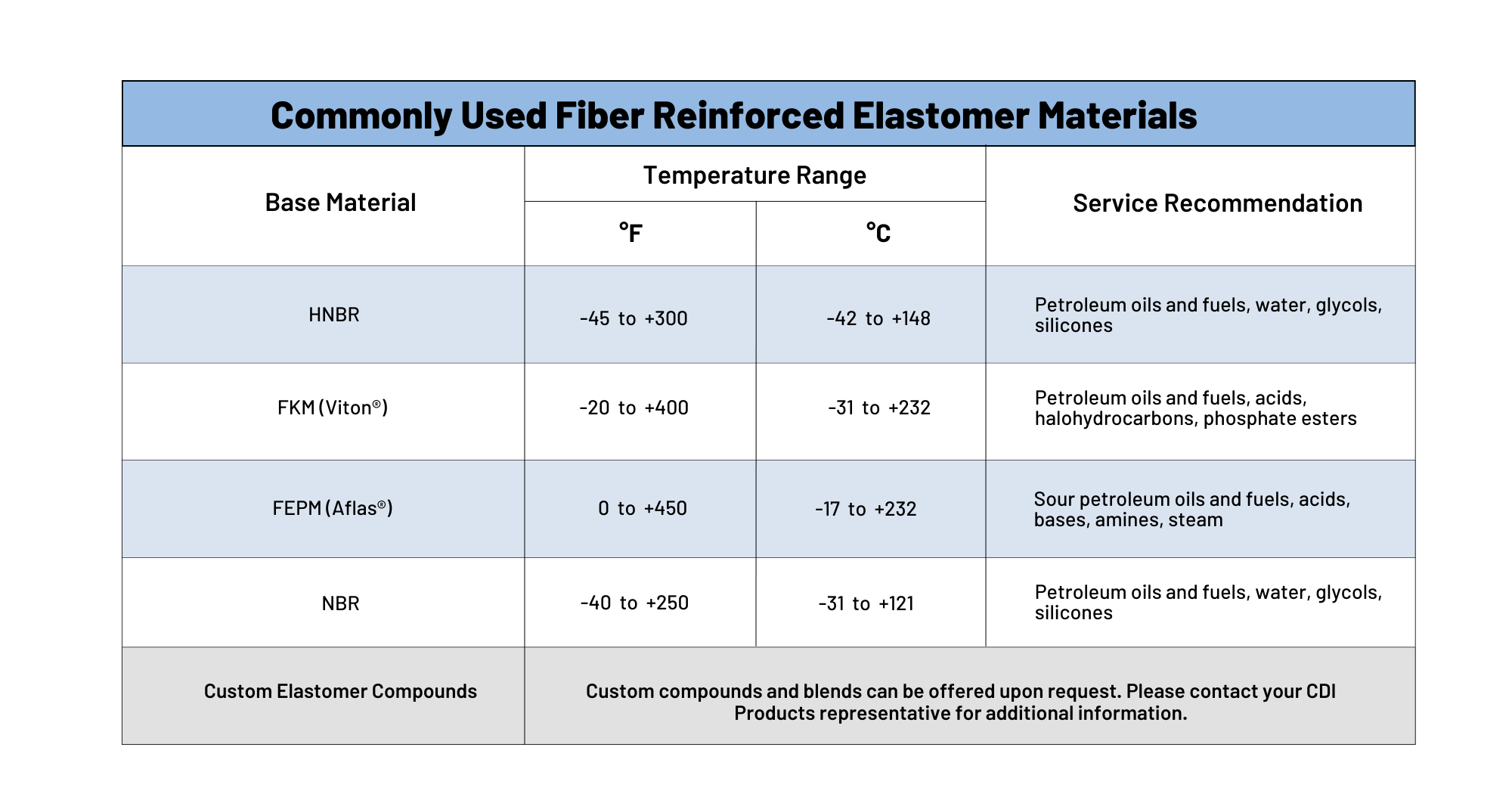 Common Applications and Services
Casing and tubing hangers
Wellheads
Stab-in operations
High-pressure pipelines
Hydraulic cylinders
Fluid and gas applications
Wide ranges of temperature and pressure
Manufacturing and Production Processes
Sizing
API standard casing sizes
Custom sizing options
At CDI, our team of engineers has developed a range of innovative and effective P-Seals that cater to various industries. Our designs include custom solutions, as well as those tailored specifically for our clients. In addition, we have the capability to manufacture P-Seals based on proprietary customer specifications. By collaborating closely with our clients, we can produce customized seals optimized for their unique requirements. This level of flexibility is unmatched in the industry and allows us to provide our clients with tailored solutions. Whether you require a standard P-Seal or a customized solution, our team is committed to delivering high-quality products that meet your needs.