Arylex® represents a high-performance material with various applications across various industries. Contact a CDI Materials Expert today to explore how the Arylex® materials family can benefit your specific industry or application.

Semi-crystalline Thermoplastic-based Compounds Offer Outstanding Chemical and Thermal Resistance
Arylex® for the Aerospace Industry

Arylex® compounds from CDI are High-Performance thermoplastic materials including PEEK, PTFE, PPS, and more which exhibit excellent dimensional stability and creep resistance, superior electrical characteristics (including insulating and dielectric properties), and some of the broadest chemical resistance of all advanced engineering polymers. This family of engineering-grade plastics gives you the opportunity to find and test the best material solutions for your unique application. Advanced engineering materials exhibit high mechanical strength and stiffness over an elevated temperature range, with predictable performance even in heat as high as 230°C (450°F).
These semi-crystalline thermoplastic-based compounds offer outstanding chemical and thermal resistance. Depending on the design and part configuration, reinforced PEEK can maintain acceptable physical properties at elevated temperatures approaching 550°F.
Specific performance characteristics and property balance are obtained by compounding fibers, lubricating additives, and modulus enhancing fillers.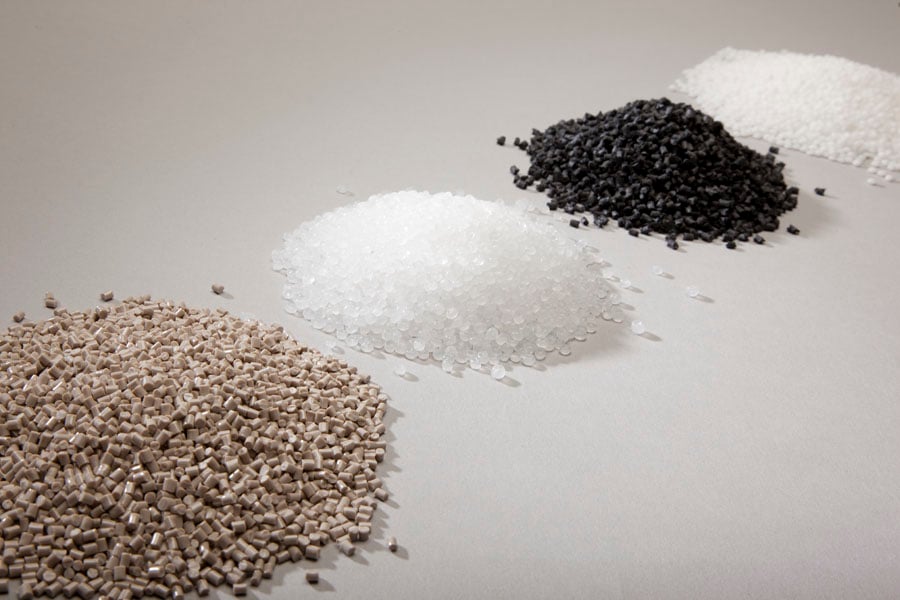 Typical properties are provided based on testing of standard coupons produced from two different molding processes: injection molding (IM) and compression molding (CM). Compression molding processes are normally chosen where low volumes or large diameters are not economically viable for the molding operation.
They are excellent candidates for applications with very specific demands – such as analytical instrumentation, medical devices, and semiconductor process equipment components. Our offering includes availability in plastic stock shapes, as well as Near Net Shapes.