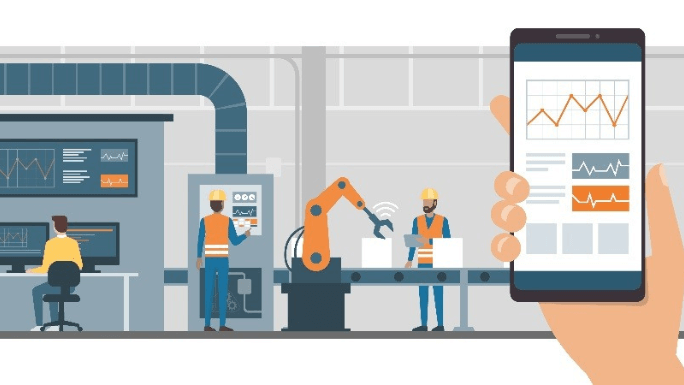 4 Ways to Choose a Manufacturing Partner That Supports Innovation
Innovation is a constant in the manufacturing space. Advanced technologies and industry-leading best practices enable OEMs to enhance product performance and safety, shorten timelines, and improve cost efficiency – all while freeing up teams to innovate further.
Whether you're looking to stand out in your industry or find higher-quality components, working with a partner that's experienced in designing, manufacturing, and processing high-performance polymer products is key to driving innovation.
To help your organization double down on innovation and effectively tackle the unique demands of your environment, here's a breakdown of what to look for in a partner.
1) Expansive In-House Capabilities
To drive innovative material solutions and develop effective components, your partner should have extensive in-house capabilities and knowledge. That includes material development that goes above and beyond having a selection of readily available materials. Leveraging a team with deep expertise in innovative solutions, formulations, and polymeric compounds helps you to solve the toughest industrial challenges.
Your partner should be experienced working with a wide range of materials, from polymers and elastomers to thermoplastics and fluoroplastics, to deliver critical applications for unique environments. A single facility can operate dozens of manufacturing processes, including injection molding, machining, and extrusion, enabling the manufacturer to safeguard the quality of every component throughout its life cycle.
It's especially important that your partner is committed to providing guidance throughout every stage of the process, from engineering to design to testing. On-site product designers and lab testing capabilities are key to help you meet project deadlines faster and with fewer interruptions – all to your specifications.
2) Exceptional Customization
Innovative components manufacturers understand that one-size-fits-all solutions tend to create as many problems as they solve. Your partner needs the ability to custom-develop high-performance polymer solutions that meet your exact requirements.
Delivering precision-built components on-demand requires proven experience not only in a broad scope of advanced materials but also in an abundance of geographic regions. Your partner should be able to deliver engineering solutions from strategic locations around the globe, on time and to your exact specifications.
Think of your partner as a strategic collaborator. Expect them to fully understand your needs, drawing on a diverse team of specialists and wide ranges of processes to provide exceptional value from concept to delivery.
For instance, manufacturing partners can provide value with custom kitting services. Working closely with you, your partner handpicks high-quality parts tailored to your specific needs, curating the kit to ensure reliability. In addition to providing consistent performance, this efficient solution reduces the resources needed to manage inventory.
3) Expert Support
Completing projects on time and to all the right specifications doesn't happen magically – it requires a highly responsive support team with strong project management. Whether you need to source unique polymers or want help designing, prototyping, and testing components, exceptional service and transparency are a must to confidently move forward.
To collaboratively drive innovation, ask for a dedicated project manager who guides projects from beginning to end and ensures expectations are met. Think of this point of contact as your advocate, spearheading the engagement, following up on action items, and pulling in key team members at critical points to provide consistent communication about timelines and deliverables.
The ability to offer tailored on-site training is also key to ensuring optimal performance, reducing downtime, and enhancing safety in the field and in the shop. To build a commitment to performance into every aspect of the job, your partner should provide your team with valuable ongoing support through comprehensive on-site applications and training.
4) A Commitment to Sustainability
Part of a successful partnership is understanding we all have a shared future. The most innovative partners will have a track record of responsible environmental practices.
Some of the most pressing environmental issues facing polymer manufacturers include waste production, CO2 emissions, and water and gas consumption. To see if your partner is forward-thinking in these areas, ask whether they have a plan to reduce overall environmental impact, including reducing landfill use and increasing renewable energy use.
Don't just take a potential partner at their word. Look for specific, time-bound commitments that demonstrate a deep understanding of sustainability's scope. Environmental certifications from leading sustainability organizations such as ISO can also demonstrate your partner's ability to adhere to rigorous standards.
To get the parts your team needs tailored to the specifications your environment demands, not just any partnership will work. Leveraging the in-house capabilities, customized support, and sustainability commitments of an experienced manufacturing partner can help you drive innovation while improving overall performance.
Topic: Innovation in polymer science, polymer manufacturing solutions