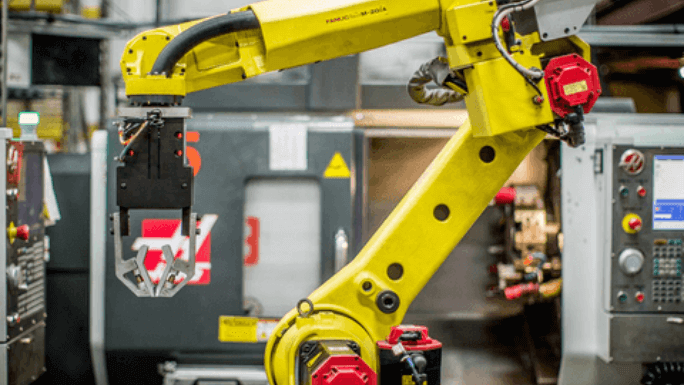 Benefits of Vertical Integration in Manufacturing
When choosing a manufacturer to partner with, OEMs typically focus on the answers to four questions:
"Do you have the product and service I need to solve my problem?"
"How quickly can you deliver a quality product?"
"Are you qualified and reliable?"
"How much will it cost?"
No matter the market or the complexity of the project, these key questions determine the results. Customers are looking for manufacturers that have the engineering, production, and material to support their needs. Manufacturers must structure their operations, global supply chain, and customer service with these questions in mind.
This is where vertical integration makes the biggest impact. By taking control of every step of the manufacturing process, a vertically integrated manufacturing partner allows customers to implement cost-efficient, reliable solutions on rigorous timelines.
What Is Vertical Integration?
Vertical integration is a strategy some manufacturers use to manage all aspects of the product development-to-delivery process. Manufacturers with these robust internal capabilities can design, engineer, test, mill, mold, mass produce, and distribute from one source. This has tangible benefits for OEMs, providing them with a streamlined process that can deliver reduced costs, single-source expertise, quality consistency, and efficient logistics – all through one trusted partner.
Why Vertical Integration?
Manufacturers that concentrate on one particular stage of manufacturing often miss the big picture. For instance, a manufacturer hyper-focused on the production of molded billets may invest heavily into this process, channeling their business strategy, staffing requirements, and large capital investments toward this single process.
However, this approach would lead the manufacturer to miss larger challenges, such as improved equipment life cycles for critical production applications. When manufacturers are focused on the bigger picture, they can clearly see ways to innovate beyond immediate challenges to find opportunities for long-term solutions.
What Is the Cost of Vertical Integration?
Vertical integration is a complete shift from typical manufacturing approaches. Vertically integrated manufacturers must understand the challenges their customers face while also achieving excellence at each step in the process.
For instance, vertical integration means recruiting expert technical and engineering personnel, as well as investing in quality machinery and manufacturing equipment. Manufacturing facilities of this scale require a large and flexible workspace to catalyze future growth, and a dedicated staff focused on quality and safety.
The switch to vertical integration also requires extensive R&D resources to realize data-driven solutions that address customer challenges. Simply having an in-house process is not enough to ensure success. Each stage in the manufacturing process, from raw materials to delivered product, must meet the highest industry standards. Quality, reliability, safety, and sustainability are all integral to the operational process.
What Are the Benefits of Vertical Integration?
To see the benefits of vertical integration, let's look back to the key questions that OEMs ask when sourcing a manufacturing partner.
"Do you have the product and service I need to solve my problem?"
With a vertically integrated manufacturing partner, customers can collaborate directly with material scientists and engineers who are capable of creating solutions to meet even the most demanding material development challenges. Manufacturers with robust on-site capabilities can help early in the project process, providing lab testing and technical support that is geared toward solving a problem – not selling a product.
"How quickly can you deliver a quality product?"
By controlling the full supply chain, vertically integrated manufacturing partners can provide a number of different capabilities that enable them to avoid supply disruption. Some of these capabilities include:
Providing rapid response with on-hand expertise for evolving project needs
Safeguarding the quality of the product through its full life cycle
Delivering cutting-edge materials to meet ever-evolving industry demands
Supporting safety and sustainability with continuous improvement initiatives
Overseeing production, which translates to shorter lead times and on-demand delivery
Having less dependency on third parties
All these capabilities of vertically integrated manufacturers translate to extensive benefits for customers, their personnel, and the global community.
"Are you qualified and reliable?"
Vertically integrated manufacturing partners share OEMs' commitment to excellence and attention to detail. Vertical integration requires more hands on deck, a large array of manufacturing machinery, extended hours of operations, and more physical resources. Operations like these demand a higher standard of quality, HSSE, and compliance, as well as financial stability.
Vertically integrated manufacturers also face significant regulatory requirements and a greater need for mitigating environmental emissions and lost-time incidents. With a dedication to world-class service, vertically integrated manufacturers can deliver products that meet the end-user qualifications and instill the trust that OEMs demand. Certifications like AS9100, API Q1, ISO14001, and ISO 9001:2015 reinforce quality and integrity.
"How much will it cost?"
By controlling the full supply chain, a vertically integrated manufacturing partner can harness greater buying power to source materials and resources at competitive prices. Their active partnership with OEMs also grants them significant insights into changing needs.
When it comes to cost savings, vertically integrated manufacturers focus on not just the cost of the product but the life cycle costs to the OEM and their customer pipeline. They can also proficiently develop new products and materials that allow OEMs to deliver greater returns on investment.
Vertical integration requires a dedicated and detail-oriented team driven to deliver at each step in the product development-to-delivery process. Vertically integrated manufacturers can also solve some of the most critical production problems because they have the capabilities and expertise onsite.
As James Dyson once said, "Manufacturing is more than just putting parts together. It's coming up with ideas, testing principles, and perfecting the engineering, as well as final assembly." Dyson was speaking the language of vertical integration. By prioritizing expertise, control, and efficiency, vertically integrated manufacturers can provide custom solutions and an ideal partnership throughout the manufacturing process.
Topic: vertical integration in polymer manufacturing, advanced manufacturing solutions