CDI is trusted by the world's major aircraft manufacturers for everything from flight control actuators to landing gear. Our industry-leading sealing systems are made from time-tested materials and are specifically built to meet any application need.
OptiSeal®
The OptiSeal® is a high-performance, low friction, full spectrum sealing solution. The OptiSeal® is a spring energized seal that offers performance benefits ranging from enhanced media compatibility to superior performance in broad temperature ranges. The basic design consists of a U-shaped jacket made from high performing Armorlene® thermoplastic materials specifically selected for the application. The addition of a metal spring actuates the jacket material used in the system, which provides sealing at low system pressures, At higher system pressures, the seal becomes pressure energized by the fluid media – a sealing combination that ensures high sealing performance throughout the entire pressure range.
Features and Benefits
Ability to withstand corrosive environments.
Outstanding fluid compatibility
Superior dynamic and static sealing
Low static and dynamic friction
Operating temperature of cryogenic to +500°F (+260°C)
Very good thermal resistance
Unlimited Shelf Life
Capable of sealing at high speeds up to 49 ft/sec (15 m/s)
Capable of withstanding high pressures above 29,000 psi/ 200 MPa when using Back-up Rings
Can be installed in grooves according to AS4716.

Stepped or split glands are preferred.

Standard products are available for SAE-AS4716 gland sizes.
Custom manufactured intermediate sizes, inch sizes or special geometries.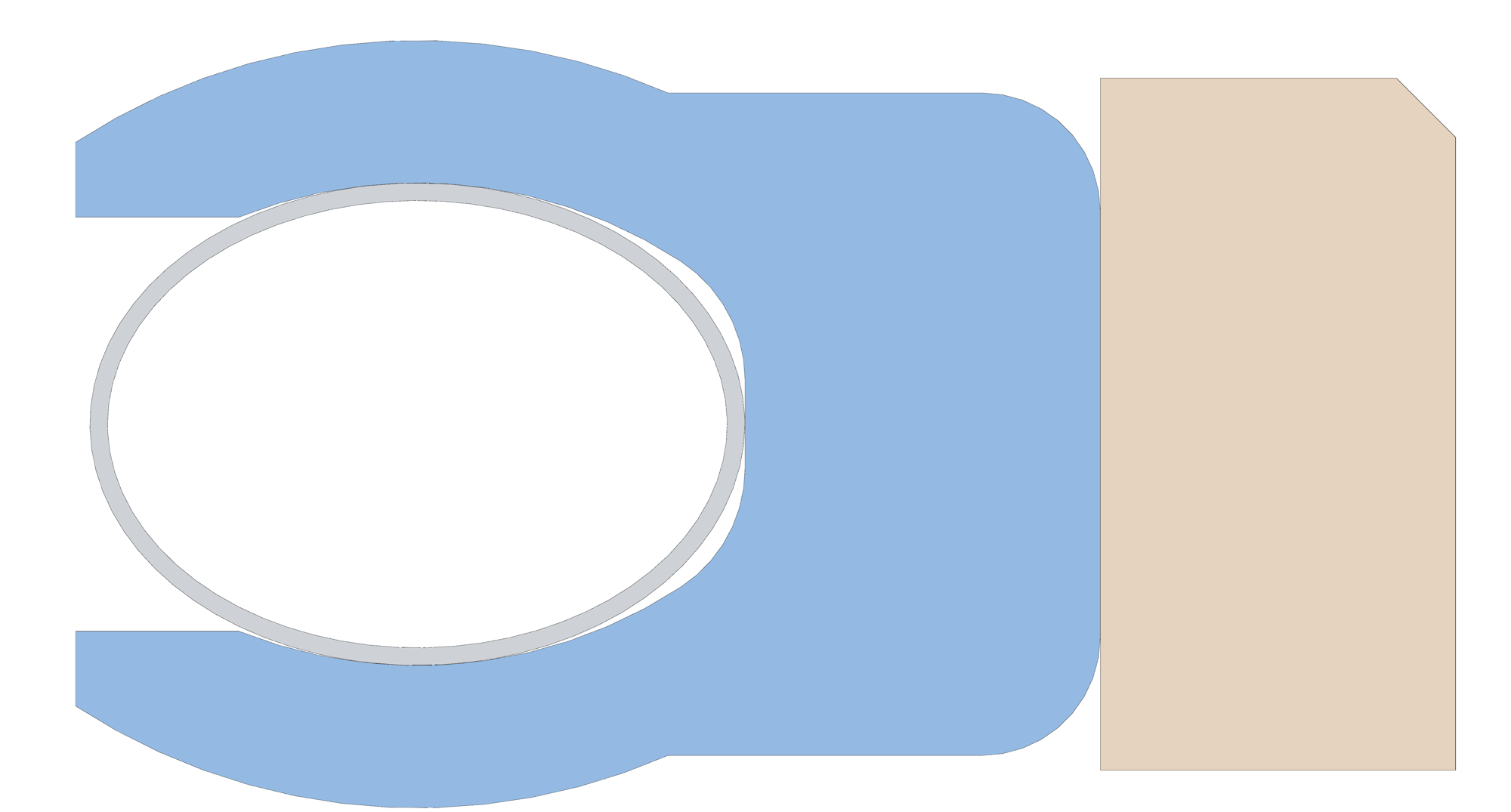 Product Specs.
Download Tech Specs PDF
Dash Size
ØC Min
ØC Max
ØA Min
ØA Max
ØF Min
ØF Max
ØB Min
ØB Max
ØH Min
ØH Max
ØE Min
ØE Max
R Radius Min
R Radius Max
Share
004
NA
NA
NA
NA
NA
NA
NA
NA
-
-
-
-
NA
NA
Link
Part #
005
NA
NA
NA
NA
NA
NA
NA
NA
-
-
-
-
NA
NA
Link
Part #
006
NA
NA
NA
NA
NA
NA
NA
NA
-
-
-
-
NA
NA
Link
Part #
007
NA
NA
NA
NA
NA
NA
NA
NA
-
-
-
-
NA
NA
Link
Part #
008
NA
NA
NA
NA
NA
NA
NA
NA
-
-
-
-
NA
NA
Link
Part #
009
NA
NA
NA
NA
NA
NA
NA
NA
-
-
-
-
NA
NA
Link
Part #
010
NA
NA
NA
NA
NA
NA
NA
NA
-
-
-
-
NA
NA
Link
Part #
011
NA
NA
NA
NA
NA
NA
NA
NA
-
-
-
-
NA
NA
Link
Part #
012
NA
NA
NA
NA
NA
NA
NA
NA
-
-
-
-
NA
NA
Link
Part #
013
NA
NA
NA
NA
NA
NA
NA
NA
-
-
-
-
NA
NA
Link
Part #
014
NA
NA
NA
NA
NA
NA
NA
NA
-
-
-
-
NA
NA
Link
Part #
015
NA
NA
NA
NA
NA
NA
NA
NA
-
-
-
-
NA
NA
Link
Part #
016
NA
NA
NA
NA
NA
NA
NA
NA
-
-
-
-
NA
NA
Link
Part #
017
NA
NA
NA
NA
NA
NA
NA
NA
-
-
-
-
NA
NA
Link
Part #
018
NA
NA
NA
NA
NA
NA
NA
NA
-
-
-
-
NA
NA
Link
Part #
019
0.808
0.810
0.812
0.813
0.920
0.922
0.094
0.099
-
-
-
-
0.005
0.015
Link
Part #
020
0.871
0.873
0.875
0.876
0.983
0.985
0.094
0.099
-
-
-
-
0.005
0.015
Link
Part #
021
0.933
0.935
0.937
0.938
1.045
1.047
0.094
0.099
-
-
-
-
0.005
0.015
Link
Part #
022
0.996
0.998
1.000
1.001
1.108
1.110
0.094
0.099
-
-
-
-
0.005
0.015
Link
Part #
023
1.058
1.060
1.062
1.063
1.170
1.172
0.094
0.099
-
-
-
-
0.005
0.015
Link
Part #
024
1.121
1.123
1.125
1.126
1.233
1.235
0.094
0.099
-
-
-
-
0.005
0.015
Link
Part #
025
1.183
1.185
1.187
1.188
1.295
1.297
0.094
0.099
-
-
-
-
0.005
0.015
Link
Part #
026
1.246
1.248
1.250
1.251
1.358
1.360
0.094
0.099
-
-
-
-
0.005
0.015
Link
Part #
027
1.308
1.310
1.312
1.313
1.420
1.422
0.094
0.099
-
-
-
-
0.005
0.015
Link
Part #
028
1.371
1.373
1.375
1.376
1.483
1.485
0.094
0.099
-
-
-
-
0.005
0.015
Link
Part #
104
NA
NA
NA
NA
NA
NA
NA
NA
-
-
-
-
NA
NA
Link
Part #
105
NA
NA
NA
NA
NA
NA
NA
NA
-
-
-
-
NA
NA
Link
Part #
106
NA
NA
NA
NA
NA
NA
NA
NA
-
-
-
-
NA
NA
Link
Part #
107
NA
NA
NA
NA
NA
NA
NA
NA
-
-
-
-
NA
NA
Link
Part #
108
NA
NA
NA
NA
NA
NA
NA
NA
-
-
-
-
NA
NA
Link
Part #
109
NA
NA
NA
NA
NA
NA
NA
NA
-
-
-
-
NA
NA
Link
Part #
110
NA
NA
NA
NA
NA
NA
NA
NA
-
-
-
-
NA
NA
Link
Part #
111
NA
NA
NA
NA
NA
NA
NA
NA
-
-
-
-
NA
NA
Link
Part #
112
NA
NA
NA
NA
NA
NA
NA
NA
-
-
-
-
NA
NA
Link
Part #
113
NA
NA
NA
NA
NA
NA
NA
NA
-
-
-
-
NA
NA
Link
Part #
114
NA
NA
NA
NA
NA
NA
NA
NA
-
-
-
-
NA
NA
Link
Part #
115
NA
NA
NA
NA
NA
NA
NA
NA
-
-
-
-
NA
NA
Link
Part #
116
NA
NA
NA
NA
NA
NA
NA
NA
-
-
-
-
NA
NA
Link
Part #
117
0.808
0.810
0.812
0.813
0.985
0.987
0.141
0.151
-
-
-
-
0.005
0.015
Link
Part #
118
0.871
0.873
0.875
0.876
1.048
1.050
0.141
0.151
-
-
-
-
0.005
0.015
Link
Part #
119
0.933
0.935
0.937
0.938
1.110
1.112
0.141
0.151
-
-
-
-
0.005
0.015
Link
Part #
120
0.996
0.998
1.000
1.001
1.173
1.175
0.141
0.151
-
-
-
-
0.005
0.015
Link
Part #
121
1.058
1.060
1.062
1.063
1.235
1.237
0.141
0.151
-
-
-
-
0.005
0.015
Link
Part #
122
1.121
1.123
1.125
1.126
1.298
1.300
0.141
0.151
-
-
-
-
0.005
0.015
Link
Part #
123
1.183
1.185
1.187
1.188
1.360
1.362
0.141
0.151
-
-
-
-
0.005
0.015
Link
Part #
124
1.246
1.248
1.250
1.251
1.423
1.425
0.141
0.151
-
-
-
-
0.005
0.015
Link
Part #
125
1.308
1.310
1.312
1.313
1.485
1.487
0.141
0.151
-
-
-
-
0.005
0.015
Link
Part #
126
1.371
1.373
1.375
1.376
1.548
1.550
0.141
0.151
-
-
-
-
0.005
0.015
Link
Part #
127
1.433
1.435
1.437
1.439
1.610
1.612
0.141
0.151
-
-
-
-
0.005
0.015
Link
Part #
128
1.496
1.498
1.500
1.502
1.673
1.675
0.141
0.151
-
-
-
-
0.005
0.015
Link
Part #
129
1.558
1.560
1.562
1.564
1.735
1.737
0.141
0.151
-
-
-
-
0.005
0.015
Link
Part #
130
1.621
1.623
1.625
1.627
1.798
1.800
0.141
0.151
-
-
-
-
0.005
0.015
Link
Part #
131
1.683
1.685
1.687
1.689
1.860
1.862
0.141
0.151
-
-
-
-
0.005
0.015
Link
Part #
132
1.746
1.748
1.750
1.752
1.923
1.925
0.141
0.151
-
-
-
-
0.005
0.015
Link
Part #
133
1.808
1.810
1.813
1.815
1.984
1.986
0.141
0.151
-
-
-
-
0.005
0.015
Link
Part #
134
1.871
1.873
1.876
1.878
2.047
2.049
0.141
0.151
-
-
-
-
0.005
0.015
Link
Part #
135
1.934
1.936
1.939
1.941
2.110
2.112
0.141
0.151
-
-
-
-
0.005
0.015
Link
Part #
136
1.996
1.998
2.001
2.003
2.172
2.174
0.141
0.151
-
-
-
-
0.005
0.015
Link
Part #
137
2.059
2.061
2.064
2.066
2.235
2.237
0.141
0.151
-
-
-
-
0.005
0.015
Link
Part #
138
2.121
2.123
2.126
2.128
2.297
2.299
0.141
0.151
-
-
-
-
0.005
0.015
Link
Part #
139
2.184
2.186
2.179
2.181
2.360
2.362
0.141
0.151
-
-
-
-
0.005
0.015
Link
Part #
140
2.246
2.248
2.251
2.253
2.422
2.424
0.141
0.151
-
-
-
-
0.005
0.015
Link
Part #
141
2.309
2.311
2.314
2.316
2.485
2.487
0.141
0.151
-
-
-
-
0.005
0.015
Link
Part #
142
2.371
2.373
2.376
2.378
2.547
2.549
0.141
0.151
-
-
-
-
0.005
0.015
Link
Part #
143
2.434
2.436
2.439
2.441
2.610
2.612
0.141
0.151
-
-
-
-
0.005
0.015
Link
Part #
144
2.496
2.498
2.501
2.503
2.672
2.674
0.141
0.151
-
-
-
-
0.005
0.015
Link
Part #
145
2.559
2.561
2.564
2.566
2.735
2.737
0.141
0.151
-
-
-
-
0.005
0.015
Link
Part #
146
2.621
2.623
2.626
2.628
2.797
2.799
0.141
0.151
-
-
-
-
0.005
0.015
Link
Part #
147
2.684
2.686
2.689
2.691
2.860
2.862
0.141
0.151
-
-
-
-
0.005
0.015
Link
Part #
148
2.746
2.748
2.751
2.753
2.922
2.924
0.141
0.151
-
-
-
-
0.005
0.015
Link
Part #
149
2.809
2.811
2.814
2.816
2.985
2.987
0.141
0.151
-
-
-
-
0.005
0.015
Link
Part #
210
NA
NA
NA
NA
NA
NA
NA
NA
-
-
-
-
NA
NA
Link
Part #
211
NA
NA
NA
NA
NA
NA
NA
NA
-
-
-
-
NA
NA
Link
Part #
212
NA
NA
NA
NA
NA
NA
NA
NA
-
-
-
-
NA
NA
Link
Part #
213
NA
NA
NA
NA
NA
NA
NA
NA
-
-
-
-
NA
NA
Link
Part #
214
0.996
0.998
1.000
1.001
1.240
1.242
0.188
0.198
-
-
-
-
0.010
0.025
Link
Part #
215
1.058
1.060
1.062
1.063
1.302
1.304
0.188
0.198
-
-
-
-
0.010
0.025
Link
Part #
216
1.121
1.123
1.125
1.126
1.365
1.367
0.188
0.198
-
-
-
-
0.010
0.025
Link
Part #
217
1.183
1.185
1.187
1.188
1.427
1.429
0.188
0.198
-
-
-
-
0.010
0.025
Link
Part #
218
1.246
1.248
1.250
1.251
1.490
1.492
0.188
0.198
-
-
-
-
0.010
0.025
Link
Part #
219
1.308
1.310
1.312
1.313
1.552
1.554
0.188
0.198
-
-
-
-
0.010
0.025
Link
Part #
220
1.371
1.373
1.375
1.376
1.615
1.617
0.188
0.198
-
-
-
-
0.010
0.025
Link
Part #
221
1.433
1.435
1.437
1.438
1.677
1.679
0.188
0.198
-
-
-
-
0.010
0.025
Link
Part #
222
1.496
1.498
4.500
4.501
1.740
1.742
0.188
0.198
-
-
-
-
0.010
0.025
Link
Part #
223
1.621
1.623
1.625
1.627
1.865
1.867
0.188
0.198
-
-
-
-
0.010
0.025
Link
Part #
224
1.746
1.748
1.750
1.752
1.990
1.992
0.188
0.198
-
-
-
-
0.010
0.025
Link
Part #
225
1.871
1.873
1.876
1.878
2.115
2.117
0.188
0.198
-
-
-
-
0.010
0.025
Link
Part #
226
1.996
1.998
2.001
2.003
2.240
2.242
0.188
0.198
-
-
-
-
0.010
0.025
Link
Part #
227
2.121
2.123
2.126
2.128
2.365
2.367
0.188
0.198
-
-
-
-
0.010
0.025
Link
Part #
228
2.246
2.248
2.251
2.253
2.490
2.492
0.188
0.198
-
-
-
-
0.010
0.025
Link
Part #
229
2.371
2.373
2.376
2.378
2.615
2.617
0.188
0.198
-
-
-
-
0.010
0.025
Link
Part #
230
2.496
2.498
2.501
2.503
2.740
2.742
0.188
0.198
-
-
-
-
0.010
0.025
Link
Part #
231
2.621
2.623
2.626
2.628
2.865
2.867
0.188
0.198
-
-
-
-
0.010
0.025
Link
Part #
232
2.746
2.748
2.751
2.753
2.990
2.992
0.188
0.198
-
-
-
-
0.010
0.025
Link
Part #
233
2.871
2.873
2.876
2.878
3.115
3.117
0.188
0.198
-
-
-
-
0.010
0.025
Link
Part #
234
2.995
2.997
3.000
3.002
3.239
3.241
0.188
0.198
-
-
-
-
0.010
0.025
Link
Part #
235
3.120
3.122
3.125
3.127
3.364
3.366
0.188
0.198
-
-
-
-
0.010
0.025
Link
Part #
236
3.245
3.247
3.250
3.252
3.489
3.491
0.188
0.198
-
-
-
-
0.010
0.025
Link
Part #
237
3.370
3.372
3.375
3.377
3.614
3.616
0.188
0.198
-
-
-
-
0.010
0.025
Link
Part #
238
3.495
3.497
3.500
3.502
3.739
3.741
0.188
0.198
-
-
-
-
0.010
0.025
Link
Part #
239
3.620
3.622
3.625
3.627
3.864
3.866
0.188
0.198
-
-
-
-
0.010
0.025
Link
Part #
240
3.745
3.747
3.750
3.752
3.989
3.991
0.188
0.198
-
-
-
-
0.010
0.025
Link
Part #
241
3.870
3.872
3.875
3.877
4.114
4.116
0.188
0.198
-
-
-
-
0.010
0.025
Link
Part #
242
3.995
3.997
4.000
4.002
4.239
4.241
0.188
0.198
-
-
-
-
0.010
0.025
Link
Part #
243
4.120
4.122
4.125
4.127
4.364
4.366
0.188
0.198
-
-
-
-
0.010
0.025
Link
Part #
244
4.245
4.247
4.250
4.252
4.489
4.491
0.188
0.198
-
-
-
-
0.010
0.025
Link
Part #
245
4.370
4.372
4.375
4.377
4.614
4.616
0.188
0.198
-
-
-
-
0.010
0.025
Link
Part #
246
4.495
4.497
4.501
4.503
4.739
4.741
0.188
0.198
-
-
-
-
0.010
0.025
Link
Part #
247
4.620
4.622
4.626
4.628
4.864
4.866
0.188
0.198
-
-
-
-
0.010
0.025
Link
Part #
325
1.496
1.498
1.500
1.502
1.870
1.872
0.281
0.291
-
-
-
-
0.020
0.035
Link
Part #
326
1.621
1.623
1.625
1.627
1.995
1.997
0.281
0.291
-
-
-
-
0.020
0.035
Link
Part #
327
1.746
1.748
1.750
1.752
2.120
2.122
0.281
0.291
-
-
-
-
0.020
0.035
Link
Part #
328
1.871
1.873
1.876
1.878
2.245
2.247
0.281
0.291
-
-
-
-
0.020
0.035
Link
Part #
329
1.996
1.998
2.001
2.003
2.370
2.372
0.281
0.291
-
-
-
-
0.020
0.035
Link
Part #
330
2.121
2.123
2.126
2.128
2.495
2.497
0.281
0.291
-
-
-
-
0.020
0.035
Link
Part #
331
2.246
2.248
2.251
2.253
2.620
2.622
0.281
0.291
-
-
-
-
0.020
0.035
Link
Part #
332
2.371
2.373
2.376
2.378
2.745
2.747
0.281
0.291
-
-
-
-
0.020
0.035
Link
Part #
333
2.496
2.498
2.501
2.503
2.870
2.872
0.281
0.291
-
-
-
-
0.020
0.035
Link
Part #
334
2.621
2.623
2.626
2.628
2.995
2.997
0.281
0.291
-
-
-
-
0.020
0.035
Link
Part #
335
2.746
2.748
2.751
2.753
3.120
3.122
0.281
0.291
-
-
-
-
0.020
0.035
Link
Part #
336
2.871
2.873
2.876
2.878
3.245
3.247
0.281
0.291
-
-
-
-
0.020
0.035
Link
Part #
337
2.995
2.997
3.000
3.002
3.369
3.371
0.281
0.291
-
-
-
-
0.020
0.035
Link
Part #
338
3.120
3.122
3.125
3.127
3.494
3.496
0.281
0.291
-
-
-
-
0.020
0.035
Link
Part #
339
3.245
3.247
3.250
3.252
3.619
3.621
0.281
0.291
-
-
-
-
0.020
0.035
Link
Part #
340
3.370
3.372
3.375
3.377
3.744
3.746
0.281
0.291
-
-
-
-
0.020
0.035
Link
Part #
341
3.495
3.497
3.500
3.502
3.869
3.871
0.281
0.291
-
-
-
-
0.020
0.035
Link
Part #
342
3.620
3.622
3.625
3.627
3.994
3.996
0.281
0.291
-
-
-
-
0.020
0.035
Link
Part #
343
3.745
3.747
3.750
3.752
4.119
4.121
0.281
0.291
-
-
-
-
0.020
0.035
Link
Part #
344
3.870
3.872
3.875
3.877
4.244
4.246
0.281
0.291
-
-
-
-
0.020
0.035
Link
Part #
345
3.995
3.997
4.000
4.002
4.369
4.371
0.281
0.291
-
-
-
-
0.020
0.035
Link
Part #
346
4.120
4.122
4.125
4.127
4.494
4.496
0.281
0.291
-
-
-
-
0.020
0.035
Link
Part #
347
4.245
4.247
4.250
4.252
4.619
4.621
0.281
0.291
-
-
-
-
0.020
0.035
Link
Part #
348
4.370
4.372
4.375
4.377
4.744
4.746
0.281
0.291
-
-
-
-
0.020
0.035
Link
Part #
349
4.495
4.497
4.500
4.502
4.869
4.871
0.281
0.291
-
-
-
-
0.020
0.035
Link
Part #
425
4.494
4.497
4.501
4.503
4.974
4.977
0.375
0.385
-
-
-
-
0.020
0.035
Link
Part #
426
4.619
4.622
4.626
4.628
5.099
5.102
0.375
0.385
-
-
-
-
0.020
0.035
Link
Part #
427
4.744
4.747
4.751
4.753
5.224
5.227
0.375
0.385
-
-
-
-
0.020
0.035
Link
Part #
428
4.869
4.872
4.876
4.878
5.349
5.352
0.375
0.385
-
-
-
-
0.020
0.035
Link
Part #
429
4.994
4.997
5.001
5.003
5.474
5.477
0.375
0.385
-
-
-
-
0.020
0.035
Link
Part #
430
5.119
5.122
5.513
5.515
5.599
5.602
0.375
0.385
-
-
-
-
0.020
0.035
Link
Part #
431
5.244
5.247
5.251
5.253
5.724
5.727
0.375
0.385
-
-
-
-
0.020
0.035
Link
Part #
432
5.369
5.372
5.376
5.378
5.849
5.852
0.375
0.385
-
-
-
-
0.020
0.035
Link
Part #
433
5.494
5.497
5.501
5.503
5.974
5.977
0.375
0.385
-
-
-
-
0.020
0.035
Link
Part #
434
5.619
5.622
5.626
5.628
6.099
6.102
0.375
0.385
-
-
-
-
0.020
0.035
Link
Part #
435
5.744
5.747
5.751
5.753
6.224
6.227
0.375
0.385
-
-
-
-
0.020
0.035
Link
Part #
436
5.869
5.872
5.876
5.878
6.349
6.352
0.375
0.385
-
-
-
-
0.020
0.035
Link
Part #
437
5.994
5.997
6.001
6.003
6.474
6.477
0.375
0.385
-
-
-
-
0.020
0.035
Link
Part #
438
6.244
6.247
6.251
6.253
6.724
6.727
0.375
0.385
-
-
-
-
0.020
0.035
Link
Part #
439
6.494
6.497
6.501
6.503
6.974
6.977
0.375
0.385
-
-
-
-
0.020
0.035
Link
Part #
440
6.744
6.747
6.751
6.753
7.224
7.227
0.375
0.385
-
-
-
-
0.020
0.035
Link
Part #
441
6.994
6.997
7.001
7.003
7.474
7.477
0.375
0.385
-
-
-
-
0.020
0.035
Link
Part #
442
7.244
7.247
7.251
7.253
7.724
7.727
0.375
0.385
-
-
-
-
0.020
0.035
Link
Part #
443
7.494
7.497
7.501
7.503
7.974
7.977
0.375
0.385
-
-
-
-
0.020
0.035
Link
Part #
444
7.744
7.747
7.751
7.753
8.224
8.227
0.375
0.385
-
-
-
-
0.020
0.035
Link
Part #
445
7.994
7.997
8.001
8.003
8.474
8.477
0.375
0.385
-
-
-
-
0.020
0.035
Link
Part #
446
8.494
8.497
8.501
8.503
8.974
8.977
0.375
0.385
-
-
-
-
0.020
0.035
Link
Part #
447
8.994
8.997
9.001
9.003
9.474
9.478
0.375
0.385
-
-
-
-
0.020
0.035
Link
Part #
448
9.494
9.497
9.501
9.503
9.974
9.978
0.375
0.385
-
-
-
-
0.020
0.035
Link
Part #
449
9.994
9.997
10.001
10.003
10.474
10.478
0.375
0.385
-
-
-
-
0.020
0.035
Link
Part #
450
10.494
10.497
10.501
10.503
10.974
10.978
0.375
0.385
-
-
-
-
0.020
0.035
Link
Part #
451
10.994
10.997
11.001
11.003
11.474
11.478
0.375
0.385
-
-
-
-
0.020
0.035
Link
Part #
452
11.494
11.497
11.501
11.503
11.974
11.978
0.375
0.385
-
-
-
-
0.020
0.035
Link
Part #
453
11.994
11.997
12.001
12.003
12.474
12.478
0.375
0.385
-
-
-
-
0.020
0.035
Link
Part #
454
12.494
12.497
12.501
12.503
12.974
12.978
0.375
0.385
-
-
-
-
0.020
0.035
Link
Part #
455
12.994
12.997
13.001
13.003
13.474
13.478
0.375
0.385
-
-
-
-
0.020
0.035
Link
Part #
456
13.494
13.497
13.501
13.503
13.974
13.978
0.375
0.385
-
-
-
-
0.020
0.035
Link
Part #
457
13.994
13.997
14.001
14.003
14.474
14.478
0.375
0.385
-
-
-
-
0.020
0.035
Link
Part #
458
14.494
14.497
14.501
14.503
14.974
14.978
0.375
0.385
-
-
-
-
0.020
0.035
Link
Part #
459
14.994
14.997
15.001
15.003
15.474
15.478
0.375
0.385
-
-
-
-
0.020
0.035
Link
Part #
460
15.494
15.497
15.501
15.503
15.974
15.978
0.375
0.385
-
-
-
-
0.020
0.035
Link
Part #
004
NA
NA
NA
NA
NA
NA
NA
NA
-
-
-
-
NA
NA
Link
Part #
005
NA
NA
NA
NA
NA
NA
NA
NA
-
-
-
-
NA
NA
Link
Part #
006
NA
NA
NA
NA
NA
NA
NA
NA
-
-
-
-
NA
NA
Link
Part #
007
NA
NA
NA
NA
NA
NA
NA
NA
-
-
-
-
NA
NA
Link
Part #
008
NA
NA
NA
NA
NA
NA
NA
NA
-
-
-
-
NA
NA
Link
Part #
009
NA
NA
NA
NA
NA
NA
NA
NA
-
-
-
-
NA
NA
Link
Part #
010
NA
NA
NA
NA
NA
NA
NA
NA
-
-
-
-
NA
NA
Link
Part #
011
NA
NA
NA
NA
NA
NA
NA
NA
-
-
-
-
NA
NA
Link
Part #
012
NA
NA
NA
NA
NA
NA
NA
NA
-
-
-
-
NA
NA
Link
Part #
013
NA
NA
NA
NA
NA
NA
NA
NA
-
-
-
-
NA
NA
Link
Part #
014
NA
NA
NA
NA
NA
NA
NA
NA
-
-
-
-
NA
NA
Link
Part #
015
NA
NA
NA
NA
NA
NA
NA
NA
-
-
-
-
NA
NA
Link
Part #
016
NA
NA
NA
NA
NA
NA
NA
NA
-
-
-
-
NA
NA
Link
Part #
017
NA
NA
NA
NA
NA
NA
NA
NA
-
-
-
-
NA
NA
Link
Part #
018
NA
NA
NA
NA
NA
NA
NA
NA
-
-
-
-
NA
NA
Link
Part #
019
NA
NA
NA
NA
NA
NA
NA
NA
-
-
-
-
NA
NA
Link
Part #
020
NA
NA
NA
NA
NA
NA
NA
NA
-
-
-
-
NA
NA
Link
Part #
021
NA
NA
NA
NA
NA
NA
NA
NA
-
-
-
-
NA
NA
Link
Part #
022
NA
NA
NA
NA
NA
NA
NA
NA
-
-
-
-
NA
NA
Link
Part #
023
NA
NA
NA
NA
NA
NA
NA
NA
-
-
-
-
NA
NA
Link
Part #
024
NA
NA
NA
NA
NA
NA
NA
NA
-
-
-
-
NA
NA
Link
Part #
025
NA
NA
NA
NA
NA
NA
NA
NA
-
-
-
-
NA
NA
Link
Part #
026
NA
NA
NA
NA
NA
NA
NA
NA
-
-
-
-
NA
NA
Link
Part #
027
NA
NA
NA
NA
NA
NA
NA
NA
-
-
-
-
NA
NA
Link
Part #
028
NA
NA
NA
NA
NA
NA
NA
NA
-
-
-
-
NA
NA
Link
Part #
104
NA
NA
NA
NA
NA
NA
NA
NA
-
-
-
-
NA
NA
Link
Part #
105
NA
NA
NA
NA
NA
NA
NA
NA
-
-
-
-
NA
NA
Link
Part #
106
NA
NA
NA
NA
NA
NA
NA
NA
-
-
-
-
NA
NA
Link
Part #
107
NA
NA
NA
NA
NA
NA
NA
NA
-
-
-
-
NA
NA
Link
Part #
108
NA
NA
NA
NA
NA
NA
NA
NA
-
-
-
-
NA
NA
Link
Part #
109
NA
NA
NA
NA
NA
NA
NA
NA
-
-
-
-
NA
NA
Link
Part #
110
NA
NA
NA
NA
NA
NA
NA
NA
-
-
-
-
NA
NA
Link
Part #
111
NA
NA
NA
NA
NA
NA
NA
NA
-
-
-
-
NA
NA
Link
Part #
112
NA
NA
NA
NA
NA
NA
NA
NA
-
-
-
-
NA
NA
Link
Part #
113
NA
NA
NA
NA
NA
NA
NA
NA
-
-
-
-
NA
NA
Link
Part #
114
NA
NA
NA
NA
NA
NA
NA
NA
-
-
-
-
NA
NA
Link
Part #
115
NA
NA
NA
NA
NA
NA
NA
NA
-
-
-
-
NA
NA
Link
Part #
116
NA
NA
NA
NA
NA
NA
NA
NA
-
-
-
-
NA
NA
Link
Part #
117
NA
NA
NA
NA
NA
NA
NA
NA
-
-
-
-
NA
NA
Link
Part #
118
NA
NA
NA
NA
NA
NA
NA
NA
-
-
-
-
NA
NA
Link
Part #
119
NA
NA
NA
NA
NA
NA
NA
NA
-
-
-
-
NA
NA
Link
Part #
120
NA
NA
NA
NA
NA
NA
NA
NA
-
-
-
-
NA
NA
Link
Part #
121
NA
NA
NA
NA
NA
NA
NA
NA
-
-
-
-
NA
NA
Link
Part #
122
NA
NA
NA
NA
NA
NA
NA
NA
-
-
-
-
NA
NA
Link
Part #
123
NA
NA
NA
NA
NA
NA
NA
NA
-
-
-
-
NA
NA
Link
Part #
124
NA
NA
NA
NA
NA
NA
NA
NA
-
-
-
-
NA
NA
Link
Part #
125
NA
NA
NA
NA
NA
NA
NA
NA
-
-
-
-
NA
NA
Link
Part #
126
NA
NA
NA
NA
NA
NA
NA
NA
-
-
-
-
NA
NA
Link
Part #
127
NA
NA
NA
NA
NA
NA
NA
NA
-
-
-
-
NA
NA
Link
Part #
128
NA
NA
NA
NA
NA
NA
NA
NA
-
-
-
-
NA
NA
Link
Part #
129
1.558
1.560
1.562
1.564
1.735
1.737
0.141
0.151
-
-
-
-
0.005
0.015
Link
Part #
130
1.621
1.623
1.625
1.627
1.798
1.800
0.141
0.151
-
-
-
-
0.005
0.015
Link
Part #
131
1.683
1.685
1.687
1.689
1.860
1.862
0.141
0.151
-
-
-
-
0.005
0.015
Link
Part #
132
1.746
1.748
1.750
1.752
1.923
1.925
0.141
0.151
-
-
-
-
0.005
0.015
Link
Part #
133
1.808
1.810
1.813
1.815
1.984
1.986
0.141
0.151
-
-
-
-
0.005
0.015
Link
Part #
134
1.871
1.873
1.876
1.878
2.047
2.049
0.141
0.151
-
-
-
-
0.005
0.015
Link
Part #
135
1.934
1.936
1.939
1.941
2.110
2.112
0.141
0.151
-
-
-
-
0.005
0.015
Link
Part #
136
1.996
1.998
2.001
2.003
2.172
2.174
0.141
0.151
-
-
-
-
0.005
0.015
Link
Part #
137
2.059
2.061
2.064
2.066
2.235
2.237
0.141
0.151
-
-
-
-
0.005
0.015
Link
Part #
138
2.121
2.123
2.126
2.128
2.297
2.299
0.141
0.151
-
-
-
-
0.005
0.015
Link
Part #
139
2.184
2.186
2.179
2.181
2.360
2.362
0.141
0.151
-
-
-
-
0.005
0.015
Link
Part #
140
2.246
2.248
2.251
2.253
2.422
2.424
0.141
0.151
-
-
-
-
0.005
0.015
Link
Part #
141
2.309
2.311
2.314
2.316
2.485
2.487
0.141
0.151
-
-
-
-
0.005
0.015
Link
Part #
142
2.371
2.373
2.376
2.378
2.547
2.549
0.141
0.151
-
-
-
-
0.005
0.015
Link
Part #
143
2.434
2.436
2.439
2.441
2.610
2.612
0.141
0.151
-
-
-
-
0.005
0.015
Link
Part #
144
2.496
2.498
2.501
2.503
2.672
2.674
0.141
0.151
-
-
-
-
0.005
0.015
Link
Part #
145
2.559
2.561
2.564
2.566
2.735
2.737
0.141
0.151
-
-
-
-
0.005
0.015
Link
Part #
146
2.621
2.623
2.626
2.628
2.797
2.799
0.141
0.151
-
-
-
-
0.005
0.015
Link
Part #
147
2.684
2.686
2.689
2.691
2.860
2.862
0.141
0.151
-
-
-
-
0.005
0.015
Link
Part #
148
2.746
2.748
2.751
2.753
2.922
2.924
0.141
0.151
-
-
-
-
0.005
0.015
Link
Part #
149
2.809
2.811
2.814
2.816
2.985
2.987
0.141
0.151
-
-
-
-
0.005
0.015
Link
Part #
210
NA
NA
NA
NA
NA
NA
NA
NA
-
-
-
-
NA
NA
Link
Part #
211
NA
NA
NA
NA
NA
NA
NA
NA
-
-
-
-
NA
NA
Link
Part #
212
NA
NA
NA
NA
NA
NA
NA
NA
-
-
-
-
NA
NA
Link
Part #
213
NA
NA
NA
NA
NA
NA
NA
NA
-
-
-
-
NA
NA
Link
Part #
214
NA
NA
NA
NA
NA
NA
NA
NA
-
-
-
-
NA
NA
Link
Part #
215
NA
NA
NA
NA
NA
NA
NA
NA
-
-
-
-
NA
NA
Link
Part #
216
NA
NA
NA
NA
NA
NA
NA
NA
-
-
-
-
NA
NA
Link
Part #
217
NA
NA
NA
NA
NA
NA
NA
NA
-
-
-
-
NA
NA
Link
Part #
218
NA
NA
NA
NA
NA
NA
NA
NA
-
-
-
-
NA
NA
Link
Part #
219
NA
NA
NA
NA
NA
NA
NA
NA
-
-
-
-
NA
NA
Link
Part #
220
NA
NA
NA
NA
NA
NA
NA
NA
-
-
-
-
NA
NA
Link
Part #
221
NA
NA
NA
NA
NA
NA
NA
NA
-
-
-
-
NA
NA
Link
Part #
222
1.496
1.498
4.500
4.501
1.740
1.742
0.188
0.198
-
-
-
-
0.010
0.025
Link
Part #
223
1.621
1.623
1.625
1.627
1.865
1.867
0.188
0.198
-
-
-
-
0.010
0.025
Link
Part #
224
1.746
1.748
1.750
1.752
1.990
1.992
0.188
0.198
-
-
-
-
0.010
0.025
Link
Part #
225
1.871
1.873
1.876
1.878
2.115
2.117
0.188
0.198
-
-
-
-
0.010
0.025
Link
Part #
226
1.996
1.998
2.001
2.003
2.240
2.242
0.188
0.198
-
-
-
-
0.010
0.025
Link
Part #
227
2.121
2.123
2.126
2.128
2.365
2.367
0.188
0.198
-
-
-
-
0.010
0.025
Link
Part #
228
2.246
2.248
2.251
2.253
2.490
2.492
0.188
0.198
-
-
-
-
0.010
0.025
Link
Part #
229
2.371
2.373
2.376
2.378
2.615
2.617
0.188
0.198
-
-
-
-
0.010
0.025
Link
Part #
230
2.496
2.498
2.501
2.503
2.740
2.742
0.188
0.198
-
-
-
-
0.010
0.025
Link
Part #