CDI is trusted by the world's major aircraft manufacturers for everything from flight control actuators to landing gear. Our industry-leading sealing systems are made from time-tested materials and are specifically built to meet any application need.
Scrapers
Scrapers are devices designed in sealing configurations, consisting of an Armorlene® PTFE Ring and either an Aerospace grade O-Ring or a metallic spring energizer. Scrapers are installed into hydraulic cylinders, designed to prevent dirt, foreign particles, Foreign Object Debris ( FOD ) or moisture from outer environment from entering the sealing systems as the rods retract into the system. This prevents contamination of the hydraulic system that could damage bearings, seals, and mating components. Legacy single lip scrapers design keep contamination from the outside. Double-acting scrapers also remove the residual fluid film from the rod surface. Also, they minimize the ingression of small debris from entering the system and act as a secondary seal which avoids external leakage. In addition, for systems with extreme working conditions, spring energized OptiSeal® scrapers can be specified. The OptiSeal® scraper performance is not restricted by an O-Ring element.
Features and Benefits
Prevent ingress of contaminants into sealing systems
Protect sealing systems from damage by contaminants
Potentially acts as secondary sealing elements
Notched feature available to vent interstage pressure
Scrapers to be used in MS33675, AS4052, AS4088, and modified AS4716 gland standards
Eliminates mating surface hardware damage, rod scoring
Long service life
Replace metallic scrapers
Several scraper designs available for the use in various gland standards ranging from MS33675, AS4088, AS4052, and modified AS4716 glands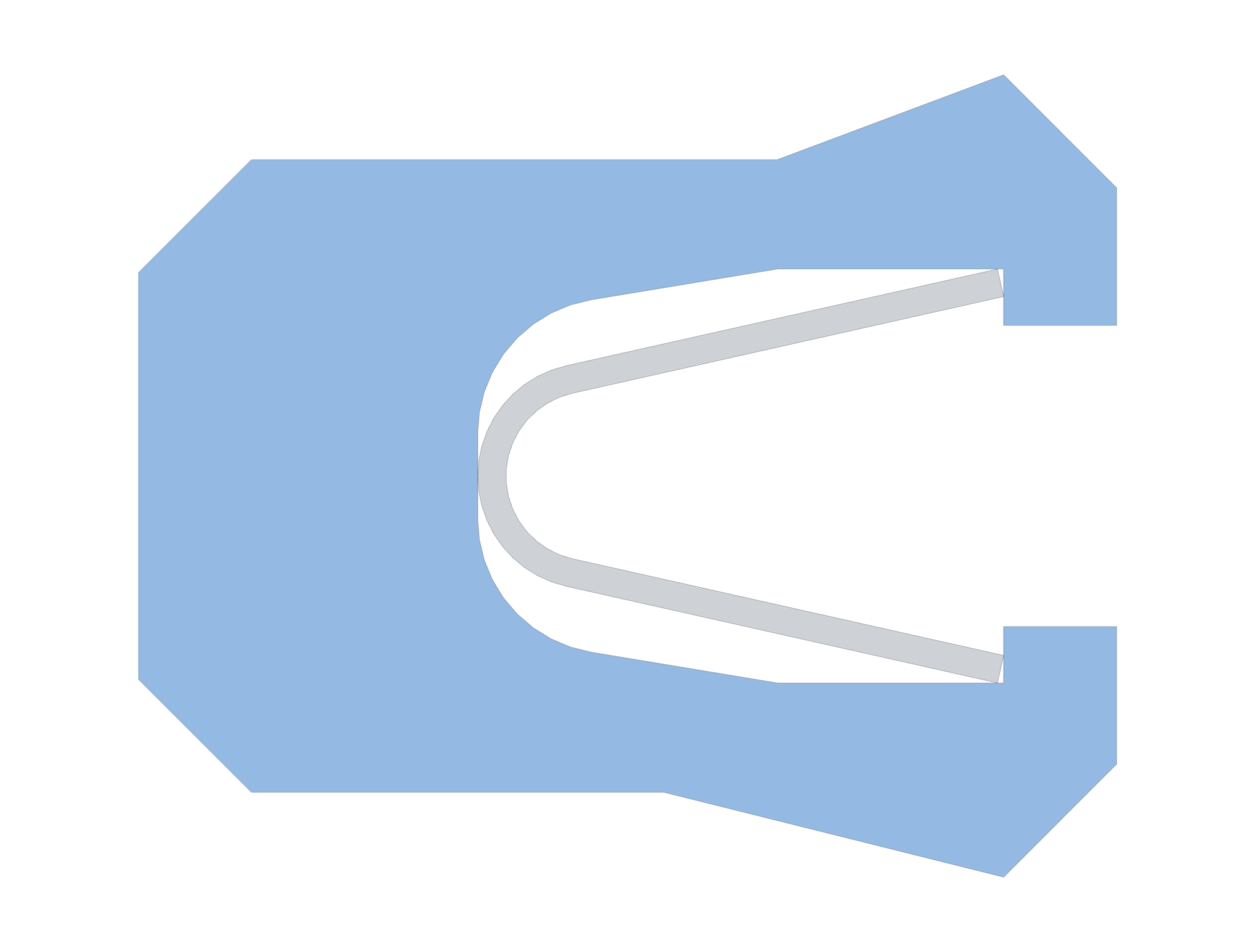 Product Specs.
Download Tech Specs PDF
Dash Size
ØB Min
ØB Max
ØH Min
ØH Max
ØE Min
ØE Max
G0 Groove Width Min
G0 Groove Width Max
Groove Radius Min
Groove Radius Max
Share
006
NA
NA
NA
NA
NA
NA
NA
NA
NA
NA
Link
Part #
007
NA
NA
NA
NA
NA
NA
NA
NA
NA
NA
Link
Part #
008
NA
NA
NA
NA
NA
NA
NA
NA
NA
NA
Link
Part #
009
NA
NA
NA
NA
NA
NA
NA
NA
NA
NA
Link
Part #
010
NA
NA
NA
NA
NA
NA
NA
NA
NA
NA
Link
Part #
011
NA
NA
NA
NA
NA
NA
NA
NA
NA
NA
Link
Part #
012
NA
NA
NA
NA
NA
NA
NA
NA
NA
NA
Link
Part #
013
NA
NA
NA
NA
NA
NA
NA
NA
NA
NA
Link
Part #
014
NA
NA
NA
NA
NA
NA
NA
NA
NA
NA
Link
Part #
015
NA
NA
NA
NA
NA
NA
NA
NA
NA
NA
Link
Part #
016
NA
NA
NA
NA
NA
NA
NA
NA
NA
NA
Link
Part #
017
NA
NA
NA
NA
NA
NA
NA
NA
NA
NA
Link
Part #
018
NA
NA
NA
NA
NA
NA
NA
NA
NA
NA
Link
Part #
019
NA
NA
NA
NA
NA
NA
NA
NA
NA
NA
Link
Part #
020
NA
NA
NA
NA
NA
NA
NA
NA
NA
NA
Link
Part #
021
NA
NA
NA
NA
NA
NA
NA
NA
NA
NA
Link
Part #
022
NA
NA
NA
NA
NA
NA
NA
NA
NA
NA
Link
Part #
023
NA
NA
NA
NA
NA
NA
NA
NA
NA
NA
Link
Part #
024
NA
NA
NA
NA
NA
NA
NA
NA
NA
NA
Link
Part #
025
NA
NA
NA
NA
NA
NA
NA
NA
NA
NA
Link
Part #
026
NA
NA
NA
NA
NA
NA
NA
NA
NA
NA
Link
Part #
027
NA
NA
NA
NA
NA
NA
NA
NA
NA
NA
Link
Part #
028
NA
NA
NA
NA
NA
NA
NA
NA
NA
NA
Link
Part #
110
0.371
0.373
0.375
0.376
0.546
0.548
0.141
0.151
0.005
0.015
Link
Part #
111
0.433
0.435
0.437
0.438
0.609
0.611
0.141
0.151
0.005
0.015
Link
Part #
112
0.496
0.498
0.500
0.501
0.672
0.674
0.141
0.151
0.005
0.015
Link
Part #
113
0.558
0.560
0.562
0.563
0.737
0.739
0.141
0.151
0.005
0.015
Link
Part #
114
0.621
0.623
0.625
0.626
0.797
0.799
0.141
0.151
0.005
0.015
Link
Part #
115
0.683
0.685
0.687
0.688
0.859
0.861
0.141
0.151
0.005
0.015
Link
Part #
116
0.746
0.748
0.750
0.751
0.923
0.925
0.141
0.151
0.005
0.015
Link
Part #
117
0.808
0.810
0.812
0.813
0.985
0.987
0.141
0.151
0.005
0.015
Link
Part #
118
0.871
0.873
0.875
0.876
1.048
1.050
0.141
0.151
0.005
0.015
Link
Part #
119
0.933
0.935
0.937
0.938
1.110
1.112
0.141
0.151
0.005
0.015
Link
Part #
120
0.996
0.998
1.000
1.001
1.173
1.175
0.141
0.151
0.005
0.015
Link
Part #
121
1.058
1.060
1.062
1.063
1.235
1.237
0.141
0.151
0.005
0.015
Link
Part #
122
1.121
1.123
1.125
1.126
1.298
1.300
0.141
0.151
0.005
0.015
Link
Part #
123
1.183
1.185
1.187
1.188
1.360
1.362
0.141
0.151
0.005
0.015
Link
Part #
124
1.246
1.248
1.250
1.251
1.423
1.425
0.141
0.151
0.005
0.015
Link
Part #
125
1.308
1.310
1.312
1.313
1.485
1.487
0.141
0.151
0.005
0.015
Link
Part #
126
1.371
1.373
1.375
1.376
1.548
1.550
0.141
0.151
0.005
0.015
Link
Part #
127
1.433
1.435
1.437
1.439
1.610
1.612
0.141
0.151
0.005
0.015
Link
Part #
128
1.496
1.498
1.500
1.502
1.673
1.675
0.141
0.151
0.005
0.015
Link
Part #
129
1.558
1.560
1.562
1.564
1.735
1.737
0.141
0.151
0.005
0.015
Link
Part #
130
1.621
1.623
1.625
1.627
1.798
1.800
0.141
0.151
0.005
0.015
Link
Part #
131
1.683
1.685
1.687
1.689
1.860
1.862
0.141
0.151
0.005
0.015
Link
Part #
132
1.746
1.748
1.750
1.752
1.923
1.925
0.141
0.151
0.005
0.015
Link
Part #
133
1.808
1.810
1.813
1.815
1.984
1.986
0.141
0.151
0.005
0.015
Link
Part #
134
1.871
1.873
1.876
1.878
2.047
2.049
0.141
0.151
0.005
0.015
Link
Part #
135
1.934
1.936
1.939
1.941
2.110
2.112
0.141
0.151
0.005
0.015
Link
Part #
136
1.996
1.998
2.001
2.003
2.172
2.174
0.141
0.151
0.005
0.015
Link
Part #
137
2.059
2.061
2.064
2.066
2.235
2.237
0.141
0.151
0.005
0.015
Link
Part #
138
2.121
2.123
2.126
2.128
2.297
2.299
0.141
0.151
0.005
0.015
Link
Part #
139
2.184
2.186
2.179
2.181
2.360
2.362
0.141
0.151
0.005
0.015
Link
Part #
140
2.246
2.248
2.251
2.253
2.422
2.424
0.141
0.151
0.005
0.015
Link
Part #
141
2.309
2.311
2.314
2.316
2.485
2.487
0.141
0.151
0.005
0.015
Link
Part #
142
2.371
2.373
2.376
2.378
2.547
2.549
0.141
0.151
0.005
0.015
Link
Part #
143
2.434
2.436
2.439
2.441
2.610
2.612
0.141
0.151
0.005
0.015
Link
Part #
144
2.496
2.498
2.501
2.503
2.672
2.674
0.141
0.151
0.005
0.015
Link
Part #
145
2.559
2.561
2.564
2.566
2.735
2.737
0.141
0.151
0.005
0.015
Link
Part #
146
2.621
2.623
2.626
2.628
2.797
2.799
0.141
0.151
0.005
0.015
Link
Part #
147
2.684
2.686
2.689
2.691
2.860
2.862
0.141
0.151
0.005
0.015
Link
Part #
148
2.746
2.748
2.751
2.753
2.922
2.924
0.141
0.151
0.005
0.015
Link
Part #
149
2.809
2.811
2.814
2.816
2.985
2.987
0.141
0.151
0.005
0.015
Link
Part #
210
0.746
0.748
0.75
0.752
0.989
0.991
0.188
0.198
0.010
0.025
Link
Part #
211
0.808
0.810
0.812
0.813
1.051
1.053
0.188
0.198
0.010
0.025
Link
Part #
212
0.871
0.873
0.875
0.876
1.115
1.117
0.188
0.198
0.010
0.025
Link
Part #
213
0.933
0.935
0.937
0.938
1.177
1.179
0.188
0.198
0.010
0.025
Link
Part #
214
0.996
0.998
1.000
1.001
1.240
1.242
0.188
0.198
0.010
0.025
Link
Part #
215
1.058
1.060
1.062
1.063
1.302
1.304
0.188
0.198
0.010
0.025
Link
Part #
216
1.121
1.123
1.125
1.126
1.365
1.367
0.188
0.198
0.010
0.025
Link
Part #
217
1.183
1.185
1.187
1.188
1.427
1.429
0.188
0.198
0.010
0.025
Link
Part #
218
1.246
1.248
1.250
1.251
1.490
1.492
0.188
0.198
0.010
0.025
Link
Part #
219
1.308
1.310
1.312
1.313
1.552
1.554
0.188
0.198
0.010
0.025
Link
Part #
220
1.371
1.373
1.375
1.376
1.615
1.617
0.188
0.198
0.010
0.025
Link
Part #
221
1.433
1.435
1.437
1.438
1.677
1.679
0.188
0.198
0.010
0.025
Link
Part #
222
1.496
1.498
4.500
4.501
1.740
1.742
0.188
0.198
0.010
0.025
Link
Part #
223
1.621
1.623
1.625
1.627
1.865
1.867
0.188
0.198
0.010
0.025
Link
Part #
224
1.746
1.748
1.750
1.752
1.990
1.992
0.188
0.198
0.010
0.025
Link
Part #
225
1.871
1.873
1.876
1.878
2.115
2.117
0.188
0.198
0.010
0.025
Link
Part #
226
1.996
1.998
2.001
2.003
2.240
2.242
0.188
0.198
0.010
0.025
Link
Part #
227
2.121
2.123
2.126
2.128
2.365
2.367
0.188
0.198
0.010
0.025
Link
Part #
228
2.246
2.248
2.251
2.253
2.490
2.492
0.188
0.198
0.010
0.025
Link
Part #
229
2.371
2.373
2.376
2.378
2.615
2.617
0.188
0.198
0.010
0.025
Link
Part #
230
2.496
2.498
2.501
2.503
2.740
2.742
0.188
0.198
0.010
0.025
Link
Part #
231
2.621
2.623
2.626
2.628
2.865
2.867
0.188
0.198
0.010
0.025
Link
Part #
232
2.746
2.748
2.751
2.753
2.990
2.992
0.188
0.198
0.010
0.025
Link
Part #
233
2.871
2.873
2.876
2.878
3.115
3.117
0.188
0.198
0.010
0.025
Link
Part #
234
2.995
2.997
3.000
3.002
3.239
3.241
0.188
0.198
0.010
0.025
Link
Part #
235
3.120
3.122
3.125
3.127
3.364
3.366
0.188
0.198
0.010
0.025
Link
Part #
236
3.245
3.247
3.250
3.252
3.489
3.491
0.188
0.198
0.010
0.025
Link
Part #
237
3.370
3.372
3.375
3.377
3.614
3.616
0.188
0.198
0.010
0.025
Link
Part #
238
3.495
3.497
3.500
3.502
3.739
3.741
0.188
0.198
0.010
0.025
Link
Part #
239
3.620
3.622
3.625
3.627
3.864
3.866
0.188
0.198
0.010
0.025
Link
Part #
240
3.745
3.747
3.750
3.752
3.989
3.991
0.188
0.198
0.010
0.025
Link
Part #
241
3.870
3.872
3.875
3.877
4.114
4.116
0.188
0.198
0.010
0.025
Link
Part #
242
3.995
3.997
4.000
4.002
4.239
4.241
0.188
0.198
0.010
0.025
Link
Part #
243
4.120
4.122
4.125
4.127
4.364
4.366
0.188
0.198
0.010
0.025
Link
Part #
244
4.245
4.247
4.250
4.252
4.489
4.491
0.188
0.198
0.010
0.025
Link
Part #
245
4.370
4.372
4.375
4.377
4.614
4.616
0.188
0.198
0.010
0.025
Link
Part #
246
4.495
4.497
4.501
4.503
4.739
4.741
0.188
0.198
0.010
0.025
Link
Part #
247
4.620
4.622
4.626
4.628
4.864
4.866
0.188
0.198
0.010
0.025
Link
Part #
325
1.496
1.498
1.500
1.502
1.870
1.872
0.281
0.291
0.020
0.035
Link
Part #
326
1.621
1.623
1.625
1.627
1.995
1.997
0.281
0.291
0.020
0.035
Link
Part #
327
1.746
1.748
1.750
1.752
2.120
2.122
0.281
0.291
0.020
0.035
Link
Part #
328
1.871
1.873
1.876
1.878
2.245
2.247
0.281
0.291
0.020
0.035
Link
Part #
329
1.996
1.998
2.001
2.003
2.370
2.372
0.281
0.291
0.020
0.035
Link
Part #
330
2.121
2.123
2.126
2.128
2.495
2.497
0.281
0.291
0.020
0.035
Link
Part #
331
2.246
2.248
2.251
2.253
2.620
2.622
0.281
0.291
0.020
0.035
Link
Part #
332
2.371
2.373
2.376
2.378
2.745
2.747
0.281
0.291
0.020
0.035
Link
Part #
333
2.496
2.498
2.501
2.503
2.870
2.872
0.281
0.291
0.020
0.035
Link
Part #
334
2.621
2.623
2.626
2.628
2.995
2.997
0.281
0.291
0.020
0.035
Link
Part #
335
2.746
2.748
2.751
2.753
3.120
3.122
0.281
0.291
0.020
0.035
Link
Part #
336
2.871
2.873
2.876
2.878
3.245
3.247
0.281
0.291
0.020
0.035
Link
Part #
337
2.995
2.997
3.000
3.002
3.369
3.371
0.281
0.291
0.020
0.035
Link
Part #
338
3.120
3.122
3.125
3.127
3.494
3.496
0.281
0.291
0.020
0.035
Link
Part #
339
3.245
3.247
3.250
3.252
3.619
3.621
0.281
0.291
0.020
0.035
Link
Part #
340
3.370
3.372
3.375
3.377
3.744
3.746
0.281
0.291
0.020
0.035
Link
Part #
341
3.495
3.497
3.500
3.502
3.869
3.871
0.281
0.291
0.020
0.035
Link
Part #
342
3.620
3.622
3.625
3.627
3.994
3.996
0.281
0.291
0.020
0.035
Link
Part #
343
3.745
3.747
3.750
3.752
4.119
4.121
0.281
0.291
0.020
0.035
Link
Part #
344
3.870
3.872
3.875
3.877
4.244
4.246
0.281
0.291
0.020
0.035
Link
Part #
345
3.995
3.997
4.000
4.002
4.369
4.371
0.281
0.291
0.020
0.035
Link
Part #
346
4.120
4.122
4.125
4.127
4.494
4.496
0.281
0.291
0.020
0.035
Link
Part #
347
4.245
4.247
4.250
4.252
4.619
4.621
0.281
0.291
0.020
0.035
Link
Part #
348
4.370
4.372
4.375
4.377
4.744
4.746
0.281
0.291
0.020
0.035
Link
Part #
349
4.495
4.497
4.500
4.502
4.869
4.871
0.281
0.291
0.020
0.035
Link
Part #
425
4.494
4.497
4.501
4.503
4.974
4.977
0.375
0.385
0.020
0.035
Link
Part #
426
4.619
4.622
4.626
4.628
5.099
5.102
0.375
0.385
0.020
0.035
Link
Part #
427
4.744
4.747
4.751
4.753
5.224
5.227
0.375
0.385
0.020
0.035
Link
Part #
428
4.869
4.872
4.876
4.878
5.349
5.352
0.375
0.385
0.020
0.035
Link
Part #
429
4.994
4.997
5.001
5.003
5.474
5.477
0.375
0.385
0.020
0.035
Link
Part #
430
5.119
5.122
5.513
5.515
5.599
5.602
0.375
0.385
0.020
0.035
Link
Part #
431
5.244
5.247
5.251
5.253
5.724
5.727
0.375
0.385
0.020
0.035
Link
Part #
432
5.369
5.372
5.376
5.378
5.849
5.852
0.375
0.385
0.020
0.035
Link
Part #
433
5.494
5.497
5.501
5.503
5.974
5.977
0.375
0.385
0.020
0.035
Link
Part #
434
5.619
5.622
5.626
5.628
6.099
6.102
0.375
0.385
0.020
0.035
Link
Part #
435
5.744
5.747
5.751
5.753
6.224
6.227
0.375
0.385
0.020
0.035
Link
Part #
436
5.869
5.872
5.876
5.878
6.349
6.352
0.375
0.385
0.020
0.035
Link
Part #
437
5.994
5.997
6.001
6.003
6.474
6.477
0.375
0.385
0.020
0.035
Link
Part #
438
6.244
6.247
6.251
6.253
6.724
6.727
0.375
0.385
0.020
0.035
Link
Part #
439
6.494
6.497
6.501
6.503
6.974
6.977
0.375
0.385
0.020
0.035
Link
Part #
440
6.744
6.747
6.751
6.753
7.224
7.227
0.375
0.385
0.020
0.035
Link
Part #
441
6.994
6.997
7.001
7.003
7.474
7.477
0.375
0.385
0.020
0.035
Link
Part #
442
7.244
7.247
7.251
7.253
7.724
7.727
0.375
0.385
0.020
0.035
Link
Part #
443
7.494
7.497
7.501
7.503
7.974
7.977
0.375
0.385
0.020
0.035
Link
Part #
444
7.744
7.747
7.751
7.753
8.224
8.227
0.375
0.385
0.020
0.035
Link
Part #
445
7.994
7.997
8.001
8.003
8.474
8.477
0.375
0.385
0.020
0.035
Link
Part #
446
8.494
8.497
8.501
8.503
8.974
8.977
0.375
0.385
0.020
0.035
Link
Part #
447
8.994
8.997
9.001
9.003
9.474
9.478
0.375
0.385
0.020
0.035
Link
Part #
448
9.494
9.497
9.501
9.503
9.974
9.978
0.375
0.385
0.020
0.035
Link
Part #
449
9.994
9.997
10.001
10.003
10.474
10.478
0.375
0.385
0.020
0.035
Link
Part #
450
10.494
10.497
10.501
10.503
10.974
10.978
0.375
0.385
0.020
0.035
Link
Part #
451
10.994
10.997
11.001
11.003
11.474
11.478
0.375
0.385
0.020
0.035
Link
Part #
452
11.494
11.497
11.501
11.503
11.974
11.978
0.375
0.385
0.020
0.035
Link
Part #
453
11.994
11.997
12.001
12.003
12.474
12.478
0.375
0.385
0.020
0.035
Link
Part #
454
12.494
12.497
12.501
12.503
12.974
12.978
0.375
0.385
0.020
0.035
Link
Part #
455
12.994
12.997
13.001
13.003
13.474
13.478
0.375
0.385
0.020
0.035
Link
Part #
456
13.494
13.497
13.501
13.503
13.974
13.978
0.375
0.385
0.020
0.035
Link
Part #
457
13.994
13.997
14.001
14.003
14.474
14.478
0.375
0.385
0.020
0.035
Link
Part #
458
14.494
14.497
14.501
14.503
14.974
14.978
0.375
0.385
0.020
0.035
Link
Part #
459
14.994
14.997
15.001
15.003
15.474
15.478
0.375
0.385
0.020
0.035
Link
Part #
460
15.494
15.497
15.501
15.503
15.974
15.978
0.375
0.385
0.020
0.035
Link
Part #