CDI is trusted by the world's major aircraft manufacturers for everything from flight control actuators to landing gear. Our industry-leading sealing systems are made from time-tested materials and are specifically built to meet any application need.
Bearings
The purpose of bearings is to act as sacrificial element used between two moving surfaces to absorb loads, provide low wear characteristics, and prevent scoring and galling of metallic surfaces by eliminating the possibility of metal-to-metal contact. The actuator hardware design often influences the available axial and radial envelope space for a bearing system. Just as with optimum seal size selection, there is a suitable size bearing proportion, in terms of the selected radial cross-section for a given diameter. Likewise, there is a suitable axial width for the given radial cross-section and/or projected bearing area criteria. In some cases, adjacent seals are not present, which would then allow for more flexibility in the bearing hardware design. Note that when polymeric bearings are used, the diametral hardware clearance (K) should be increased to ensure that the bearing will function under worst-case tolerance situations (i.e., no metal-to-metal contact). This increase in the working clearance should be applied through the entire axial plane of the actuator, including associated seals in series along this same working plane, to avoid the running hardware surface from contacting one or more metallic land areas before the bearing surface. Additional safety factors are often added to the clearance to account for compression of the bearing material, particularly underside loading. To determine the width of the bearing and the groove width, one must calculate the bearing load. CDI Products recommends following the bearing calculations as outlined in SAE ARP7024 "Polymeric Bearings for Linear Actuators."
Features and Benefits
Prevent metal-to-metal contact.
Low friction
Absorbs side load
Weight savings potential compared to metal bearings (depending upon polymer material selection)
Cost-effective
High load bearing capacity, both static and dynamic operation
Eliminates the risk of local stress concentrations.
Eliminate the risk of hydrodynamic problems in the sealing system.
Wear-resistant
Long service life
Eliminate galling damage between components.
Good friction characteristics
Damp mechanical vibrations
Easy installation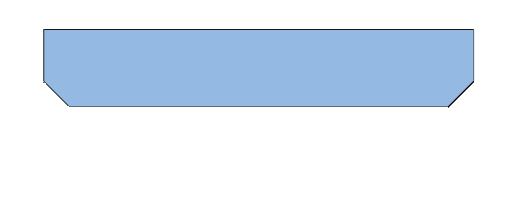 Product Specs.
Download Tech Specs PDF
Dash Size
B Rod OD Min
B Rod OD Max
H Rod Bore Ø Min
H Rod Bore Ø Max
E Rod Gland Groove Ø Min
Groove Radius Min
Groove Radius Max
E Rod Gland Groove Ø Max
Share
004
NA
NA
NA
NA
NA
NA
NA
NA
Link
Part #
005
NA
NA
NA
NA
NA
NA
NA
NA
Link
Part #
006
NA
NA
NA
NA
NA
NA
NA
NA
Link
Part #
007
NA
NA
NA
NA
NA
NA
NA
NA
Link
Part #
008
NA
NA
NA
NA
NA
NA
NA
NA
Link
Part #
009
0.216
0.217
0.233
0.234
0.282
0.283
0.010
0.020
Link
Part #
010
0.247
0.248
0.264
0.265
0.313
0.314
0.010
0.020
Link
Part #
011
0.309
0.310
0.326
0.327
0.375
0.376
0.010
0.020
Link
Part #
012
0.372
0.373
0.389
0.390
0.438
0.439
0.010
0.020
Link
Part #
013
0.433
0.435
0.452
0.454
0.500
0.502
0.010
0.020
Link
Part #
014
0.496
0.498
0.515
0.517
0.563
0.565
0.010
0.020
Link
Part #
015
0.558
0.560
0.577
0.579
0.625
0.627
0.010
0.020
Link
Part #
016
0.621
0.623
0.640
0.642
0.688
0.690
0.010
0.020
Link
Part #
017
0.683
0.685
0.702
0.704
0.750
0.752
0.010
0.020
Link
Part #
018
0.746
0.748
0.765
0.767
0.813
0.815
0.010
0.020
Link
Part #
019
0.808
0.810
0.827
0.829
0.875
0.877
0.010
0.020
Link
Part #
020
0.871
0.873
0.890
0.892
0.938
0.940
0.010
0.020
Link
Part #
021
0.933
0.935
0.952
0.954
1.000
1.002
0.010
0.020
Link
Part #
022
0.996
0.998
1.015
1.017
1.063
1.065
0.010
0.020
Link
Part #
023
1.058
1.060
1.077
1.079
1.125
1.127
0.010
0.020
Link
Part #
024
1.121
1.123
1.140
1.142
1.188
1.190
0.010
0.020
Link
Part #
025
1.183
1.185
1.202
1.204
1.250
1.252
0.010
0.020
Link
Part #
026
1.246
1.248
1.265
1.267
1.313
1.315
0.010
0.020
Link
Part #
027
1.308
1.310
1.327
1.329
1.375
1.377
0.010
0.020
Link
Part #
028
1.371
1.373
1.390
1.392
1.438
1.440
0.010
0.020
Link
Part #
104
NA
NA
NA
NA
NA
NA
NA
NA
Link
Part #
105
NA
NA
NA
NA
NA
NA
NA
NA
Link
Part #
106
NA
NA
NA
NA
NA
NA
NA
NA
Link
Part #
107
0.216
0.217
0.233
0.234
0.282
0.283
0.010
0.020
Link
Part #
108
0.247
0.248
0.264
0.265
0.313
0.314
0.010
0.020
Link
Part #
109
0.309
0.310
0.326
0.327
0.375
0.376
0.010
0.020
Link
Part #
110
0.371
0.373
0.390
0.392
0.438
0.440
0.010
0.020
Link
Part #
111
0.433
0.435
0.452
0.454
0.500
0.502
0.010
0.020
Link
Part #
112
0.496
0.498
0.515
0.517
0.563
0.565
0.010
0.020
Link
Part #
113
0.558
0.560
0.577
0.579
0.625
0.627
0.010
0.020
Link
Part #
114
0.621
0.623
0.640
0.642
0.688
0.690
0.010
0.020
Link
Part #
115
0.683
0.685
0.702
0.704
0.750
0.752
0.010
0.020
Link
Part #
116
0.746
0.748
0.765
0.767
0.813
0.815
0.010
0.020
Link
Part #
117
0.808
0.810
0.827
0.829
0.875
0.877
0.010
0.020
Link
Part #
118
0.871
0.873
0.890
0.892
0.938
0.940
0.010
0.020
Link
Part #
119
0.933
0.935
0.952
0.954
1.000
1.002
0.010
0.020
Link
Part #
120
0.996
0.998
1.015
1.017
1.063
1.065
0.010
0.020
Link
Part #
121
1.058
1.060
1.077
1.079
1.125
1.127
0.010
0.020
Link
Part #
122
1.121
1.123
1.140
1.142
1.188
1.190
0.010
0.020
Link
Part #
123
1.183
1.185
1.202
1.204
1.250
1.252
0.010
0.020
Link
Part #
124
1.246
1.248
1.265
1.267
1.313
1.315
0.010
0.020
Link
Part #
125
1.308
1.310
1.327
1.329
1.375
1.377
0.010
0.020
Link
Part #
126
2.308
2.310
2.327
2.329
2.375
2.377
0.010
0.020
Link
Part #
127
NA
NA
NA
NA
NA
NA
NA
NA
Link
Part #
128
NA
NA
NA
NA
NA
NA
NA
NA
Link
Part #
129
NA
NA
NA
NA
NA
NA
NA
NA
Link
Part #
130
NA
NA
NA
NA
NA
NA
NA
NA
Link
Part #
131
NA
NA
NA
NA
NA
NA
NA
NA
Link
Part #
132
NA
NA
NA
NA
NA
NA
NA
NA
Link
Part #
133
NA
NA
NA
NA
NA
NA
NA
NA
Link
Part #
134
NA
NA
NA
NA
NA
NA
NA
NA
Link
Part #
135
NA
NA
NA
NA
NA
NA
NA
NA
Link
Part #
136
NA
NA
NA
NA
NA
NA
NA
NA
Link
Part #
137
NA
NA
NA
NA
NA
NA
NA
NA
Link
Part #
138
NA
NA
NA
NA
NA
NA
NA
NA
Link
Part #
139
NA
NA
NA
NA
NA
NA
NA
NA
Link
Part #
140
NA
NA
NA
NA
NA
NA
NA
NA
Link
Part #
141
NA
NA
NA
NA
NA
NA
NA
NA
Link
Part #
142
NA
NA
NA
NA
NA
NA
NA
NA
Link
Part #
143
NA
NA
NA
NA
NA
NA
NA
NA
Link
Part #
144
NA
NA
NA
NA
NA
NA
NA
NA
Link
Part #
145
NA
NA
NA
NA
NA
NA
NA
NA
Link
Part #
146
NA
NA
NA
NA
NA
NA
NA
NA
Link
Part #
147
NA
NA
NA
NA
NA
NA
NA
NA
Link
Part #
148
NA
NA
NA
NA
NA
NA
NA
NA
Link
Part #
149
NA
NA
NA
NA
NA
NA
NA
NA
Link
Part #
210
0.746
0.748
0.765
0.767
0.813
0.815
0.010
0.020
Link
Part #
211
0.808
0.810
0.827
0.829
0.875
0.877
0.010
0.020
Link
Part #
212
0.871
0.873
0.890
0.892
0.938
0.940
0.010
0.020
Link
Part #
213
0.933
0.935
0.952
0.954
1.000
1.002
0.010
0.020
Link
Part #
214
0.996
0.998
1.015
1.017
1.063
1.065
0.010
0.020
Link
Part #
215
1.058
1.060
1.077
1.079
1.125
1.127
0.010
0.020
Link
Part #
216
1.121
1.123
1.140
1.142
1.188
1.190
0.010
0.020
Link
Part #
217
1.183
1.185
1.202
1.204
1.250
1.252
0.010
0.020
Link
Part #
218
1.246
1.248
1.265
1.267
1.313
1.315
0.010
0.020
Link
Part #
219
1.308
1.310
1.327
1.329
1.375
1.377
0.010
0.020
Link
Part #
220
1.371
1.373
1.390
1.392
1.438
1.440
0.010
0.020
Link
Part #
221
NA
NA
NA
NA
NA
NA
NA
NA
Link
Part #
222
NA
NA
NA
NA
NA
NA
NA
NA
Link
Part #
223
NA
NA
NA
NA
NA
NA
NA
NA
Link
Part #
224
NA
NA
NA
NA
NA
NA
NA
NA
Link
Part #
225
NA
NA
NA
NA
NA
NA
NA
NA
Link
Part #
226
NA
NA
NA
NA
NA
NA
NA
NA
Link
Part #
227
NA
NA
NA
NA
NA
NA
NA
NA
Link
Part #
228
NA
NA
NA
NA
NA
NA
NA
NA
Link
Part #
229
NA
NA
NA
NA
NA
NA
NA
NA
Link
Part #
230
NA
NA
NA
NA
NA
NA
NA
NA
Link
Part #
231
NA
NA
NA
NA
NA
NA
NA
NA
Link
Part #
232
NA
NA
NA
NA
NA
NA
NA
NA
Link
Part #
233
NA
NA
NA
NA
NA
NA
NA
NA
Link
Part #
234
NA
NA
NA
NA
NA
NA
NA
NA
Link
Part #
235
NA
NA
NA
NA
NA
NA
NA
NA
Link
Part #
236
NA
NA
NA
NA
NA
NA
NA
NA
Link
Part #
237
NA
NA
NA
NA
NA
NA
NA
NA
Link
Part #
238
NA
NA
NA
NA
NA
NA
NA
NA
Link
Part #
239
NA
NA
NA
NA
NA
NA
NA
NA
Link
Part #
240
NA
NA
NA
NA
NA
NA
NA
NA