CDI is trusted by the world's major aircraft manufacturers for everything from flight control actuators to landing gear. Our industry-leading sealing systems are made from time-tested materials and are specifically built to meet any application need.
T-Seals
The CDI Product T-seal is a double acting rod or piston seal that provides the quality and reliability the Aerospace industry requires. The T-seal consists of a high quality, "flash-free" Arylast™ T-shaped elastomers which provide excellent stability and prevent elastomer spiraling failures during installation. The Arylast™ T-shaped elastomer is supported on both sides by an Armorlene® or an Arylex® Backup Ring which provide excellent extrusion protection to the Arylast™ sealing element. This component combination provides easy installation, low leakage, and long service life for exceptional performance for many static and dynamic sealing applications. Available in all sizes per Aerospace Gland Standards AS4716, AS5857 and MIL-G-5514.
Features and Benefits
Excellent static and good light-duty dynamic sealing.
Excellent resistance to rolling within the gland.
Excellent extrusion resistance.
Provides bidirectional sealing.
Preferred option for media separation, such as fluid/gas or fluid/fluid.
Supplied in "flash-free" (offset parting line) version as standard offering.
Offered in both scarf-cut (preferred) or solid (endless) Backup Ring configuration.
Tandem (5 pcs) version maximizes extrusion resistance at system pressures above 5,000 psi/ 35 MPa.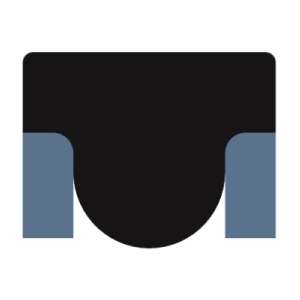 Dash Size
C Cylinder OD Min
C Cylinder OD Max
A Cylinder Bore Ø Min
A Cylinder Bore Ø Max
F Piston Groove Ø Min
F Piston Groove Ø Max
B Rod OD Min
B Rod OD Max
H Rod Bore Ø Min
H Rod Bore Ø Max
E Rod Gland Groove Ø Min
E Rod Gland Groove Ø Max
Share
004
0.075
0.076
0.078
0.079
0.190
0.191
0.098
0.103
-
-
-
-
-
-
Link
Part #
005
0.107
0.108
0.110
0.111
0.217
0.218
0.098
0.103
-
-
-
-
-
-
Link
Part #
006
0.122
0.123
0.125
0.126
0.232
0.233
0.098
0.103
-
-
-
-
-
-
Link
Part #
007
0.153
0.154
0.156
0.157
0.264
0.265
0.098
0.103
-
-
-
-
-
-
Link
Part #
008
0.184
0.185
0.187
0.188
0.294
0.295
0.098
0.103
-
-
-
-
-
-
Link
Part #
009
0.216
0.217
0.219
0.220
0.327
0.328
0.098
0.103
-
-
-
-
-
-
Link
Part #
010
0.247
0.248
0.250
0.251
0.359
0.360
0.094
0.099
-
-
-
-
-
-
Link
Part #
011
0.309
0.310
0.312
0.313
0.421
0.422
0.094
0.099
-
-
-
-
-
-
Link
Part #
012
0.372
0.373
0.375
0.376
0.484
0.485
0.094
0.099
-
-
-
-
-
-
Link
Part #
013
0.433
0.435
0.437
0.438
0.545
0.547
0.094
0.099
-
-
-
-
-
-
Link
Part #
014
0.496
0.498
0.500
0.501
0.608
0.610
0.094
0.099
-
-
-
-
-
-
Link
Part #
015
0.558
0.560
0.562
0.563
0.670
0.672
0.094
0.099
-
-
-
-
-
-
Link
Part #
016
0.621
0.623
0.625
0.626
0.733
0.735
0.094
0.099
-
-
-
-
-
-
Link
Part #
017
0.683
0.685
0.687
0.688
0.795
0.797
0.094
0.099
-
-
-
-
-
-
Link
Part #
018
0.746
0.748
0.750
0.751
0.858
0.860
0.094
0.099
-
-
-
-
-
-
Link
Part #
019
0.808
0.810
0.812
0.813
0.920
0.922
0.094
0.099
-
-
-
-
-
-
Link
Part #
020
0.871
0.873
0.875
0.876
0.983
0.985
0.094
0.099
-
-
-
-
-
-
Link
Part #
021
0.933
0.935
0.937
0.938
1.045
1.047
0.094
0.099
-
-
-
-
-
-
Link
Part #
022
0.996
0.998
1.000
1.001
1.108
1.110
0.094
0.099
-
-
-
-
-
-
Link
Part #
023
1.058
1.060
1.062
1.063
1.170
1.172
0.094
0.099
-
-
-
-
-
-
Link
Part #
024
1.121
1.123
1.125
1.126
1.233
1.235
0.094
0.099
-
-
-
-
-
-
Link
Part #
025
1.183
1.185
1.187
1.188
1.295
1.297
0.094
0.099
-
-
-
-
-
-
Link
Part #
026
1.246
1.248
1.250
1.251
1.358
1.360
0.094
0.099
-
-
-
-
-
-
Link
Part #
027
1.308
1.310
1.312
1.313
1.420
1.422
0.094
0.099
-
-
-
-
-
-
Link
Part #
028
1.371
1.373
1.375
1.376
1.483
1.485
0.094
0.099
-
-
-
-
-
-
Link
Part #
104
0.122
0.123
0.125
0.126
0.295
0.296
0.141
0.151
-
-
-
-
-
-
Link
Part #
105
0.153
0.154
0.156
0.157
0.327
0.328
0.141
0.151
-
-
-
-
-
-
Link
Part #
106
0.184
0.185
0.187
0.188
0.359
0.360
0.141
0.151
-
-
-
-
-
-
Link
Part #
107
0.216
0.217
0.219
0.220
0.392
0.393
0.141
0.151
-
-
-
-
-
-
Link
Part #
108
0.247
0.248
0.250
0.251
0.423
0.424
0.141
0.151
-
-
-
-
-
-
Link
Part #
109
0.309
0.310
0.312
0.313
0.486
0.487
0.141
0.151
-
-
-
-
-
-
Link
Part #
110
0.371
0.373
0.375
0.376
0.546
0.548
0.141
0.151
-
-
-
-
-
-
Link
Part #
111
0.433
0.435
0.437
0.438
0.609
0.611
0.141
0.151
-
-
-
-
-
-
Link
Part #
112
0.496
0.498
0.500
0.501
0.672
0.674
0.141
0.151
-
-
-
-
-
-
Link
Part #
113
0.558
0.560
0.562
0.563
0.737
0.739
0.141
0.151
-
-
-
-
-
-
Link
Part #
114
0.621
0.623
0.625
0.626
0.797
0.799
0.141
0.151
-
-
-
-
-
-
Link
Part #
115
0.683
0.685
0.687
0.688
0.859
0.861
0.141
0.151
-
-
-
-
-
-
Link
Part #
116
0.746
0.748
0.750
0.751
0.923
0.925
0.141
0.151
-
-
-
-
-
-
Link
Part #
117
0.808
0.810
0.812
0.813
0.985
0.987
0.141
0.151
-
-
-
-
-
-
Link
Part #
118
0.871
0.873
0.875
0.876
1.048
1.050
0.141
0.151
-
-
-
-
-
-
Link
Part #
119
0.933
0.935
0.937
0.938
1.110
1.112
0.141
0.151
-
-
-
-
-
-
Link
Part #
120
0.996
0.998
1.000
1.001
1.173
1.175
0.141
0.151
-
-
-
-
-
-
Link
Part #
121
1.058
1.060
1.062
1.063
1.235
1.237
0.141
0.151
-
-
-
-
-
-
Link
Part #
122
1.121
1.123
1.125
1.126
1.298
1.300
0.141
0.151
-
-
-
-
-
-
Link
Part #
123
1.183
1.185
1.187
1.188
1.360
1.362
0.141
0.151
-
-
-
-
-
-
Link
Part #
124
1.246
1.248
1.250
1.251
1.423
1.425
0.141
0.151
-
-
-
-
-
-
Link
Part #
125
1.308
1.310
1.312
1.313
1.485
1.487
0.141
0.151
-
-
-
-
-
-
Link
Part #
126
1.371
1.373
1.375
1.376
1.548
1.550
0.141
0.151
-
-
-
-
-
-
Link
Part #
127
1.433
1.435
1.437
1.439
1.610
1.612
0.141
0.151
-
-
-
-
-
-
Link
Part #
128
1.496
1.498
1.500
1.502
1.673
1.675
0.141
0.151
-
-
-
-
-
-
Link
Part #
129
1.558
1.560
1.562
1.564
1.735
1.737
0.141
0.151
-
-
-
-
-
-
Link
Part #
130
1.621
1.623
1.625
1.627
1.798
1.800
0.141
0.151
-
-
-
-
-
-
Link
Part #
131
1.683
1.685
1.687
1.689
1.860
1.862
0.141
0.151
-
-
-
-
-
-
Link
Part #
132
1.746
1.748
1.750
1.752
1.923
1.925
0.141
0.151
-
-
-
-
-
-
Link
Part #
133
1.808
1.810
1.813
1.815
1.984
1.986
0.141
0.151
-
-
-
-
-
-
Link
Part #
134
1.871
1.873
1.876
1.878
2.047
2.049
0.141
0.151
-
-
-
-
-
-
Link
Part #
135
1.934
1.936
1.939
1.941
2.110
2.112
0.141
0.151
-
-
-
-
-
-
Link
Part #
136
1.996
1.998
2.001
2.003
2.172
2.174
0.141
0.151
-
-
-
-
-
-
Link
Part #
137
2.059
2.061
2.064
2.066
2.235
2.237
0.141
0.151
-
-
-
-
-
-
Link
Part #
138
2.121
2.123
2.126
2.128
2.297
2.299
0.141
0.151
-
-
-
-
-
-
Link
Part #
139
2.184
2.186
2.179
2.181
2.360
2.362
0.141
0.151
-
-
-
-
-
-
Link
Part #
140
2.246
2.248
2.251
2.253
2.422
2.424
0.141
0.151
-
-
-
-
-
-
Link
Part #
141
2.309
2.311
2.314
2.316
2.485
2.487
0.141
0.151
-
-
-
-
-
-
Link
Part #
142
2.371
2.373
2.376
2.378
2.547
2.549
0.141
0.151
-
-
-
-
-
-
Link
Part #
143
2.434
2.436
2.439
2.441
2.610
2.612
0.141
0.151
-
-
-
-
-
-
Link
Part #
144
2.496
2.498
2.501
2.503
2.672
2.674
0.141
0.151
-
-
-
-
-
-
Link
Part #
145
2.559
2.561
2.564
2.566
2.735
2.737
0.141
0.151
-
-
-
-
-
-
Link
Part #
146
2.621
2.623
2.626
2.628
2.797
2.799
0.141
0.151
-
-
-
-
-
-
Link
Part #
147
2.684
2.686
2.689
2.691
2.860
2.862
0.141
0.151
-
-
-
-
-
-
Link
Part #
148
2.746
2.748
2.751
2.753
2.922
2.924
0.141
0.151
-
-
-
-
-
-
Link
Part #
149
2.809
2.811
2.814
2.816
2.985
2.987
0.141
0.151
-
-
-
-
-
-
Link
Part #
210
0.746
0.748
0.75
0.752
0.989
0.991
0.188
0.198
-
-
-
-
-
-
Link
Part #
211
0.808
0.810
0.812
0.813
1.051
1.053
0.188
0.198
-
-
-
-
-
-
Link
Part #
212
0.871
0.873
0.875
0.876
1.115
1.117
0.188
0.198
-
-
-
-
-
-
Link
Part #
213
0.933
0.935
0.937
0.938
1.177
1.179
0.188
0.198
-
-
-
-
-
-
Link
Part #
214
0.996
0.998
1.000
1.001
1.240
1.242
0.188
0.198
-
-
-
-
-
-
Link
Part #
215
1.058
1.060
1.062
1.063
1.302
1.304
0.188
0.198
-
-
-
-
-
-
Link
Part #
216
1.121
1.123
1.125
1.126
1.365
1.367
0.188
0.198
-
-
-
-
-
-
Link
Part #
217
1.183
1.185
1.187
1.188
1.427
1.429
0.188
0.198
-
-
-
-
-
-
Link
Part #
218
1.246
1.248
1.250
1.251
1.490
1.492
0.188
0.198
-
-
-
-
-
-
Link
Part #
219
1.308
1.310
1.312
1.313
1.552
1.554
0.188
0.198
-
-
-
-
-
-
Link
Part #
220
1.371
1.373
1.375
1.376
1.615
1.617
0.188
0.198
-
-
-
-
-
-
Link
Part #
221
1.433
1.435
1.437
1.438
1.677
1.679
0.188
0.198
-
-
-
-
-
-
Link
Part #
222
1.496
1.498
4.500
4.501
1.740
1.742
0.188
0.198
-
-
-
-
-
-
Link
Part #
223
1.621
1.623
1.625
1.627
1.865
1.867
0.188
0.198
-
-
-
-
-
-
Link
Part #
224
1.746
1.748
1.750
1.752
1.990
1.992
0.188
0.198
-
-
-
-
-
-
Link
Part #
225
1.871
1.873
1.876
1.878
2.115
2.117
0.188
0.198
-
-
-
-
-
-
Link
Part #
226
1.996
1.998
2.001
2.003
2.240
2.242
0.188
0.198
-
-
-
-
-
-
Link
Part #
227
2.121
2.123
2.126
2.128
2.365
2.367
0.188
0.198
-
-
-
-
-
-
Link
Part #
228
2.246
2.248
2.251
2.253
2.490
2.492
0.188
0.198
-
-
-
-
-
-
Link
Part #
229
2.371
2.373
2.376
2.378
2.615
2.617
0.188
0.198
-
-
-
-
-
-
Link
Part #
230
2.496
2.498
2.501
2.503
2.740
2.742
0.188
0.198
-
-
-
-
-
-
Link
Part #
231
2.621
2.623
2.626
2.628
2.865
2.867
0.188
0.198
-
-
-
-
-
-
Link
Part #
232
2.746
2.748
2.751
2.753
2.990
2.992
0.188
0.198
-
-
-
-
-
-
Link
Part #
233
2.871
2.873
2.876
2.878
3.115
3.117
0.188
0.198
-
-
-
-
-
-
Link
Part #
234
2.995
2.997
3.000
3.002
3.239
3.241
0.188
0.198
-
-
-
-
-
-
Link
Part #
235
3.120
3.122
3.125
3.127
3.364
3.366
0.188
0.198
-
-
-
-
-
-
Link
Part #
236
3.245
3.247
3.250
3.252
3.489
3.491
0.188
0.198
-
-
-
-
-
-
Link
Part #
237
3.370
3.372
3.375
3.377
3.614
3.616
0.188
0.198
-
-
-
-
-
-
Link
Part #
238
3.495
3.497
3.500
3.502
3.739
3.741
0.188
0.198
-
-
-
-
-
-
Link
Part #
239
3.620
3.622
3.625
3.627
3.864
3.866
0.188
0.198
-
-
-
-
-
-
Link
Part #
240
3.745
3.747
3.750
3.752
3.989
3.991
0.188
0.198
-
-
-
-
-
-
Link
Part #
241
3.870
3.872
3.875
3.877
4.114
4.116
0.188
0.198
-
-
-
-
-
-
Link
Part #
242
3.995
3.997
4.000
4.002
4.239
4.241
0.188
0.198
-
-
-
-
-
-
Link
Part #
243
4.120
4.122
4.125
4.127
4.364
4.366
0.188
0.198
-
-
-
-
-
-
Link
Part #
244
4.245
4.247
4.250
4.252
4.489
4.491
0.188
0.198
-
-
-
-
-
-
Link
Part #
245
4.370
4.372
4.375
4.377
4.614
4.616
0.188
0.198
-
-
-
-
-
-
Link
Part #
246
4.495
4.497
4.501
4.503
4.739
4.741
0.188
0.198
-
-
-
-
-
-
Link
Part #
247
4.620
4.622
4.626
4.628
4.864
4.866
0.188
0.198
-
-
-
-
-
-
Link
Part #
325
1.496
1.498
1.500
1.502
1.870
1.872
0.281
0.291
-
-
-
-
-
-
Link
Part #
326
1.621
1.623
1.625
1.627
1.995
1.997
0.281
0.291
-
-
-
-
-
-
Link
Part #
327
1.746
1.748
1.750
1.752
2.120
2.122
0.281
0.291
-
-
-
-
-
-
Link
Part #
328
1.871
1.873
1.876
1.878
2.245
2.247
0.281
0.291
-
-
-
-
-
-
Link
Part #
329
1.996
1.998
2.001
2.003
2.370
2.372
0.281
0.291
-
-
-
-
-
-
Link
Part #
330
2.121
2.123
2.126
2.128
2.495
2.497
0.281
0.291
-
-
-
-
-
-
Link
Part #
331
2.246
2.248
2.251
2.253
2.620
2.622
0.281
0.291
-
-
-
-
-
-
Link
Part #
332
2.371
2.373
2.376
2.378
2.745
2.747
0.281
0.291
-
-
-
-
-
-
Link
Part #
333
2.496
2.498
2.501
2.503
2.870
2.872
0.281
0.291
-
-
-
-
-
-
Link
Part #
334
2.621
2.623
2.626
2.628
2.995
2.997
0.281
0.291
-
-
-
-
-
-
Link
Part #
335
2.746
2.748
2.751
2.753
3.120
3.122
0.281
0.291
-
-
-
-
-
-
Link
Part #
336
2.871
2.873
2.876
2.878
3.245
3.247
0.281
0.291
-
-
-
-
-
-
Link
Part #
337
2.995
2.997
3.000
3.002
3.369
3.371
0.281
0.291
-
-
-
-
-
-
Link
Part #
338
3.120
3.122
3.125
3.127
3.494
3.496
0.281
0.291
-
-
-
-
-
-
Link
Part #
339
3.245
3.247
3.250
3.252
3.619
3.621
0.281
0.291
-
-
-
-
-
-
Link
Part #
340
3.370
3.372
3.375
3.377
3.744
3.746
0.281
0.291
-
-
-
-
-
-
Link
Part #
341
3.495
3.497
3.500
3.502
3.869
3.871
0.281
0.291
-
-
-
-
-
-
Link
Part #
342
3.620
3.622
3.625
3.627
3.994
3.996
0.281
0.291
-
-
-
-
-
-
Link
Part #
343
3.745
3.747
3.750
3.752
4.119
4.121
0.281
0.291
-
-
-
-
-
-
Link
Part #
344
3.870
3.872
3.875
3.877
4.244
4.246
0.281
0.291
-
-
-
-
-
-
Link
Part #
345
3.995
3.997
4.000
4.002
4.369
4.371
0.281
0.291
-
-
-
-
-
-
Link
Part #
346
4.120
4.122
4.125
4.127
4.494
4.496
0.281
0.291
-
-
-
-
-
-
Link
Part #
347
4.245
4.247
4.250
4.252
4.619
4.621
0.281
0.291
-
-
-
-
-
-
Link
Part #
348
4.370
4.372
4.375
4.377
4.744
4.746
0.281
0.291
-
-
-
-
-
-
Link
Part #
349
4.495
4.497
4.500
4.502
4.869
4.871
0.281
0.291
-
-
-
-
-
-
Link
Part #
425
4.494
4.497
4.501
4.503
4.974
4.977
0.375
0.385
-
-
-
-
-
-
Link
Part #
426
4.619
4.622
4.626
4.628
5.099
5.102
0.375
0.385
-
-
-
-
-
-
Link
Part #
427
4.744
4.747
4.751
4.753
5.224
5.227
0.375
0.385
-
-
-
-
-
-
Link
Part #
428
4.869
4.872
4.876
4.878
5.349
5.352
0.375
0.385
-
-
-
-
-
-
Link
Part #
429
4.994
4.997
5.001
5.003
5.474
5.477
0.375
0.385
-
-
-
-
-
-
Link
Part #
430
5.119
5.122
5.513
5.515
5.599
5.602
0.375
0.385
-
-
-
-
-
-
Link
Part #
431
5.244
5.247
5.251
5.253
5.724
5.727
0.375
0.385
-
-
-
-
-
-
Link
Part #
432
5.369
5.372
5.376
5.378
5.849
5.852
0.375
0.385
-
-
-
-
-
-
Link
Part #
433
5.494
5.497
5.501
5.503
5.974
5.977
0.375
0.385
-
-
-
-
-
-
Link
Part #
434
5.619
5.622
5.626
5.628
6.099
6.102
0.375
0.385
-
-
-
-
-
-
Link
Part #
435
5.744
5.747
5.751
5.753
6.224
6.227
0.375
0.385
-
-
-
-
-
-
Link
Part #
436
5.869
5.872
5.876
5.878
6.349
6.352
0.375
0.385
-
-
-
-
-
-
Link
Part #
437
5.994
5.997
6.001
6.003
6.474
6.477
0.375
0.385
-
-
-
-
-
-
Link
Part #
438
6.244
6.247
6.251
6.253
6.724
6.727
0.375
0.385
-
-
-
-
-
-
Link
Part #
439
6.494
6.497
6.501
6.503
6.974
6.977
0.375
0.385
-
-
-
-
-
-
Link
Part #
440
6.744
6.747
6.751
6.753
7.224
7.227
0.375
0.385
-
-
-
-
-
-
Link
Part #
441
6.994
6.997
7.001
7.003
7.474
7.477
0.375
0.385
-
-
-
-
-
-
Link
Part #
442
7.244
7.247
7.251
7.253
7.724
7.727
0.375
0.385
-
-
-
-
-
-
Link
Part #
443
7.494
7.497
7.501
7.503
7.974
7.977
0.375
0.385
-
-
-
-
-
-
Link
Part #
444
7.744
7.747
7.751
7.753
8.224
8.227
0.375
0.385
-
-
-
-
-
-
Link
Part #
445
7.994
7.997
8.001
8.003
8.474
8.477
0.375
0.385
-
-
-
-
-
-
Link
Part #
446
8.494
8.497
8.501
8.503
8.974
8.977
0.375
0.385
-
-
-
-
-
-
Link
Part #
447
8.994
8.997
9.001
9.003
9.474
9.478
0.375
0.385
-
-
-
-
-
-
Link
Part #
448
9.494
9.497
9.501
9.503
9.974
9.978
0.375
0.385
-
-
-
-
-
-
Link
Part #
449
9.994
9.997
10.001
10.003
10.474
10.478
0.375
0.385
-
-
-
-
-
-
Link
Part #
450
10.494
10.497
10.501
10.503
10.974
10.978
0.375
0.385
-
-
-
-
-
-
Link
Part #
451
10.994
10.997
11.001
11.003
11.474
11.478
0.375
0.385
-
-
-
-
-
-
Link
Part #
452
11.494
11.497
11.501
11.503
11.974
11.978
0.375
0.385
-
-
-
-
-
-
Link
Part #
453
11.994
11.997
12.001
12.003
12.474
12.478
0.375
0.385
-
-
-
-
-
-
Link
Part #
454
12.494
12.497
12.501
12.503
12.974
12.978
0.375
0.385
-
-
-
-
-
-
Link
Part #
455
12.994
12.997
13.001
13.003
13.474
13.478
0.375
0.385
-
-
-
-
-
-
Link
Part #
456
13.494
13.497
13.501
13.503
13.974
13.978
0.375
0.385
-
-
-
-
-
-
Link
Part #
457
13.994
13.997
14.001
14.003
14.474
14.478
0.375
0.385
-
-
-
-
-
-
Link
Part #
458
14.494
14.497
14.501
14.503
14.974
14.978
0.375
0.385
-
-
-
-
-
-
Link
Part #
459
14.994
14.997
15.001
15.003
15.474
15.478
0.375
0.385
-
-
-
-
-
-
Link
Part #
460
15.494
15.497
15.501
15.503
15.974
15.978
0.375
0.385
-
-
-
-
-
-
Link
Part #